EyeRounds Online Atlas of Ophthalmology
Contributor: Amanda Maltry, MD
Category: Cataract
Morgagnian Cataract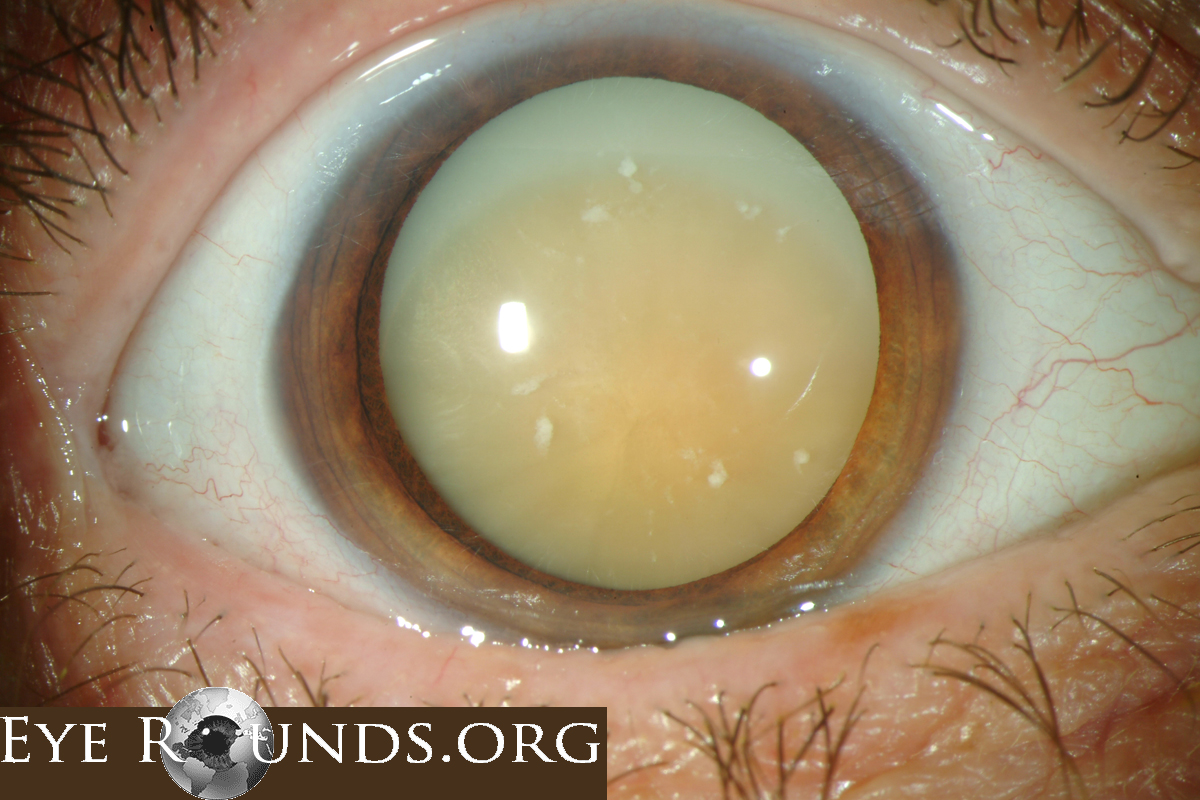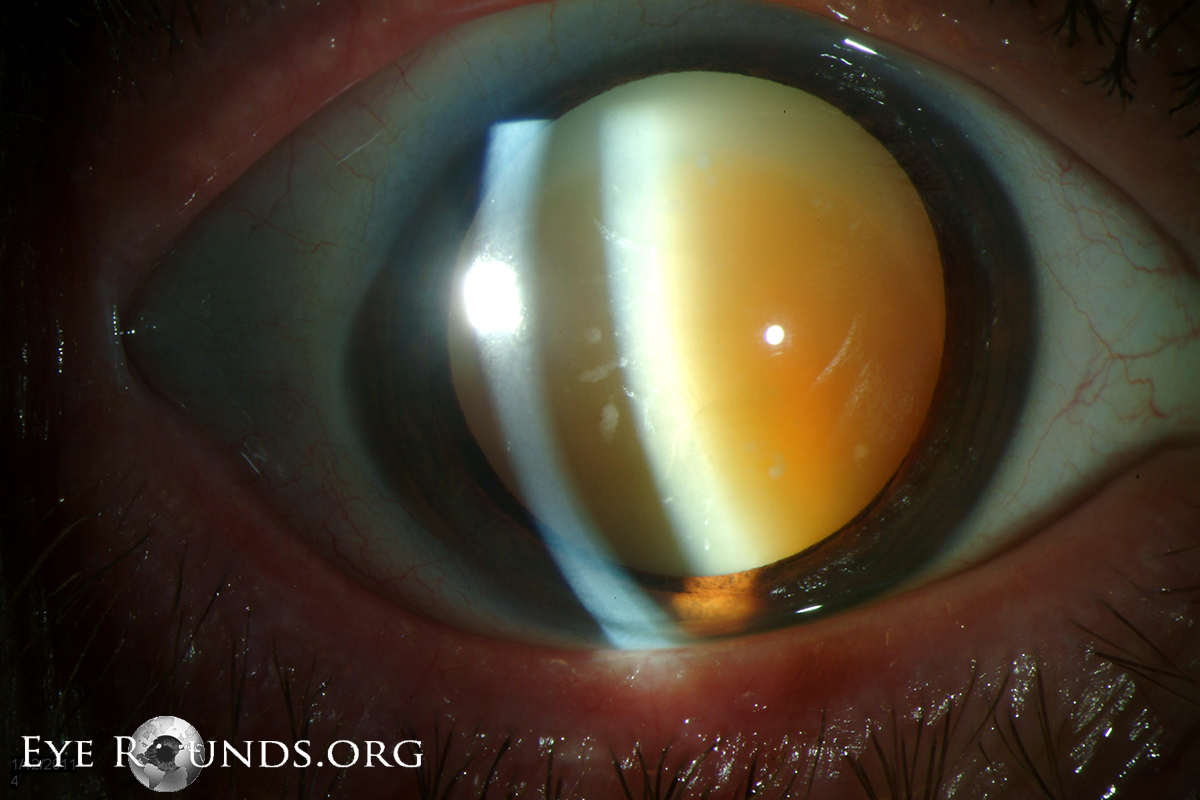 Image Comments
59-year-old female with decreased vision secondary to Morgagnian cataract. See Related EyeRounds case:
Maltry AC, Kitzmann AS. Morgagnian cataract. EyeRounds.org. January 13, 2012; Available from http://EyeRounds.org/cases/146-Morgagnian-Cataract.htm.
A Morgagnian cataract is one that has crossed the state of maturity and has become "hypermature".
---

Ophthalmic Atlas Images by EyeRounds.org, The University of Iowa are licensed under a Creative Commons Attribution-NonCommercial-NoDerivs 3.0 Unported License.
last updated: 07-7-2012