Kaye dots in a penetrating keratoplasty graft
Contributor: Jesse Vislisel, MD
Photographer: Carol Chan, CRA
Category: Cornea & External Disease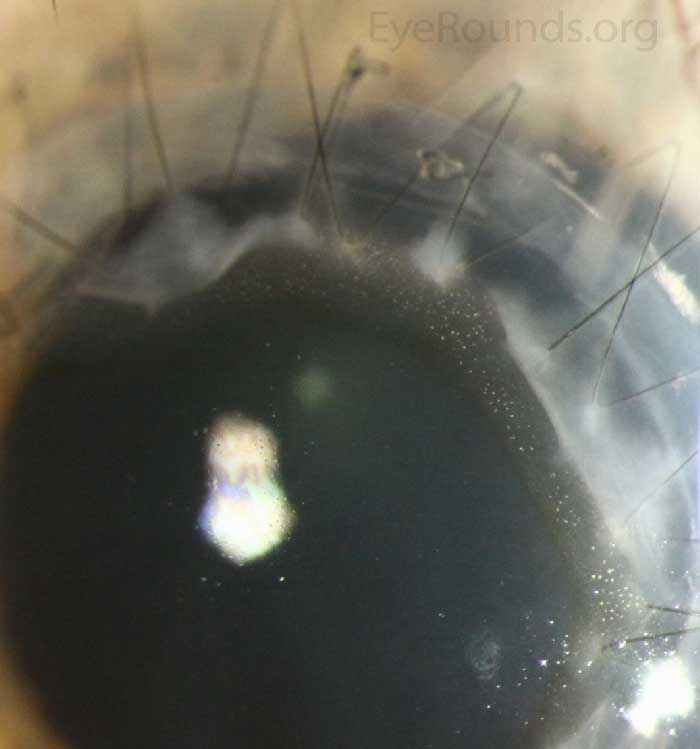 Kaye dots are white punctate epithelial opacities located in the epithelium anterior to the suture line of a corneal graft. The dots represent epithelial cells in various stages of degeneration on histopathology and it has been hypothesized that they may result from an epithelial response to the area of tissue angulation. Kaye dots are not visually significant and do not bear any clinical significance.
Reference
Krachmer, Jay H., Mark J. Mannis, and Edward J. Holland. Cornea. St. Louis, Mo: Mosby, 2011.
---

Ophthalmic Atlas Images by EyeRounds.org, The University of Iowa are licensed under a Creative Commons Attribution-NonCommercial-NoDerivs 3.0 Unported License.
last updated: 08/25/2015