Brow Ptosis Correction: Direct Browplasty and Progression of Facial Scars
Contributors: Austin R. Fox, MD and Audrey C. Ko, MD
Photographer: Audrey C. Ko, MD
Posted February 24, 2021
The direct browplasty is a surgical technique that corrects brow ptosis (droopy eyebrows) by excising excess skin above the brows.  The advantage of this surgical approach is that compared to other brow lift methods, it is fairly non-invasive, can be done under local anesthesia, and provides a strong and long-lasting vertical lift.  The main disadvantage is there is initially a visible scar that is present above the eyebrows for several months after surgery.  In women, this scar is easily concealed with makeup (foundation and/or eyebrow pencil).  However, it can be difficult to conceal in men.  In either case, although the scar is visible right after surgery, it tends to fade with time and provide excellent cosmetic results.
It is important for patients undergoing direct browplasty to understand the natural timeline for scar remodeling so that there are realistic expectations about postsurgical scar appearance.  A series of photographs is shown below for a male patient who underwent this type of brow lift.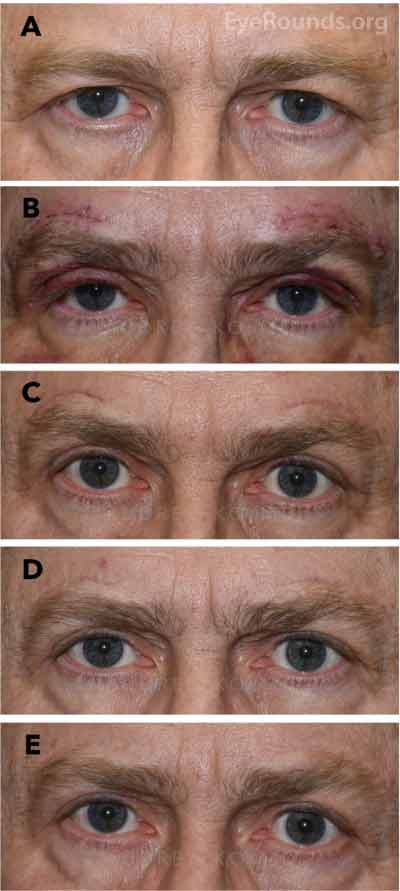 Figure 1 demonstrates the progression of the brow scar appearance in a male patient who underwent a direct browplasty.  His preoperative appearance is notable for brow ptosis and upper eyelid dermatochalasis (Figure 1A).  The scars above the brows are very red and prominent 1 week after surgery (Figure 1B) and continue to have a very red and obvious appearance 1 month after surgery (Figure 1C).  Approximately 3 months after surgery, the scar is no longer red, but it is still visible as a linear depression in the skin (Figure 1D).  The scars are barely visible 1 year after surgery (Figure 1E).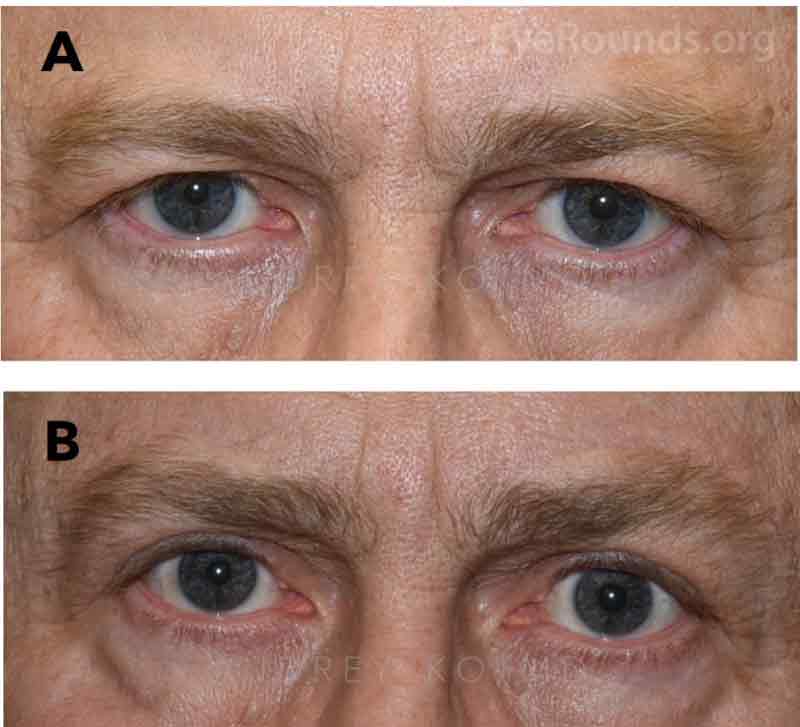 Figure 2 demonstrates a direct comparison of the patient's preoperative appearance (Figure 2A) and postoperative appearance 1 year after surgery (Figure 2B).  He has excellent cosmetic results and the scars are not noticeable. 
last updated: 2/24/2021