Diabetic retinopathy
Contributor: Jordan M. Graff, MD and Chet B. Patel, MD, University of Iowa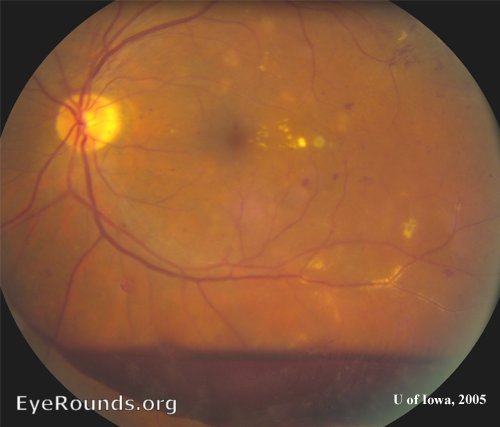 Extensive dot/blot hemorrhages, mulitple areas of exudates, and a large pre-retinal hemorrhage are well visualized in the fundus of this diabetic patient.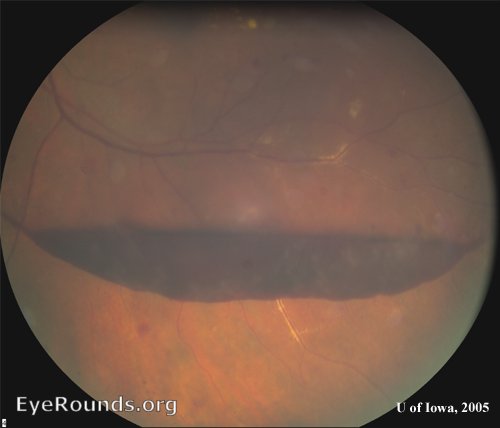 The classic appearance of a "boat-shaped" pre-retinal hemorrhage is evident in this fundus view.
---
---
Contributor: Andrew Doan, MD, PhD, University of Iowa
Category: Retina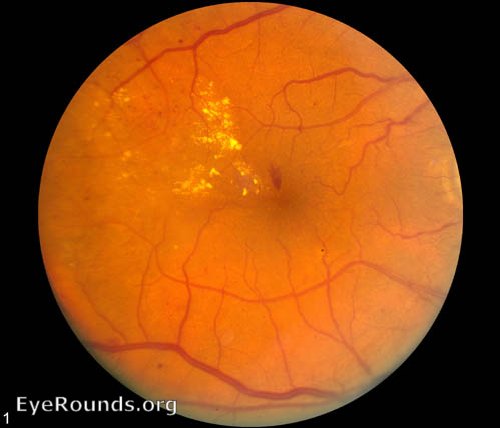 exudates, dot-and-blot hemorrage, and micro aneurysms can be seen


---

Ophthalmic Atlas Images by EyeRounds.org, The University of Iowa are licensed under a Creative Commons Attribution-NonCommercial-NoDerivs 3.0 Unported License.
last updated: 02-08-2005