Ectopia lentis in Marfan's syndrome
Contributor: Jesse Vislisel, MD
Marfan's syndrome is an autosomal dominant disease caused by a defect in fibrillin, a major consituent of zonules. Approximately 65% of those with Marfan's syndrome will experience displacement of the crystalline lens, or ectopia lentis, due to zonular weakness. Most commonly, lenses are subluxated in the superotemporal direction. In this photo, several broken zonules can be visualized by retroillumination.
(click on image for higher resolution)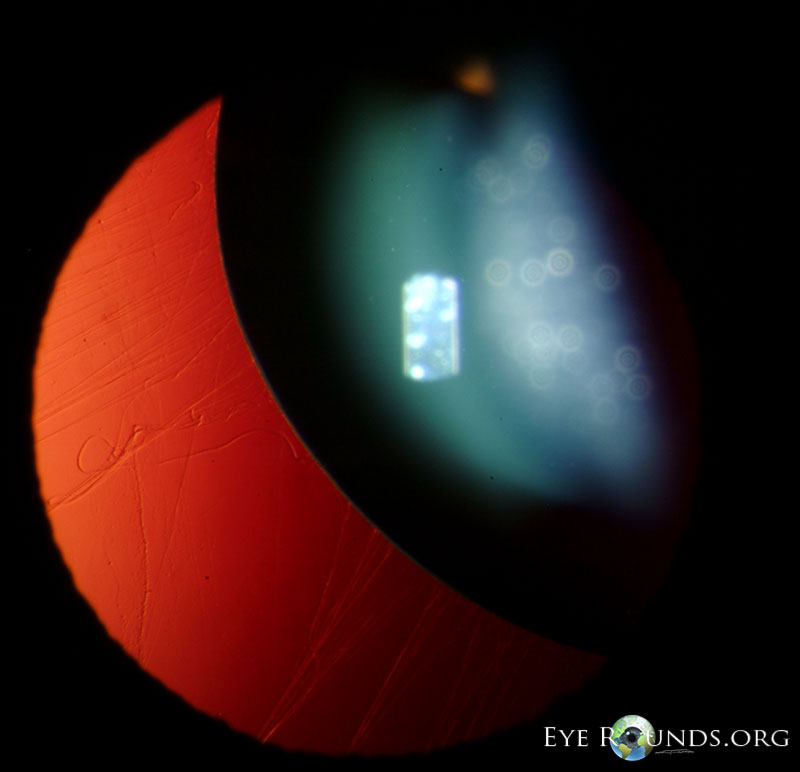 ---

Ophthalmic Atlas Images by EyeRounds.org, The University of Iowa are licensed under a Creative Commons Attribution-NonCommercial-NoDerivs 3.0 Unported License.
last updated: 8/15/2013