Erosive vitreoretinopathy
Contributor: Jesse Vislisel, MD
Erosive vitreoretinopathy is an autosomal dominant condition characterized by marked vitreous syneresis, progressive pigmentary retinopathy, and frequent combined traction-rhegmatogenous retinal detachments. These are fundus photographs of two siblings with erosive vitreoretinopathy. Note the extensive posterior atrophy, peripheral pigment clumping, and arteriolar attenuation. One of these patients has suffered bilateral retinal detachments and the scleral buckles are visible peripherally.
---
Patient 1, right eye: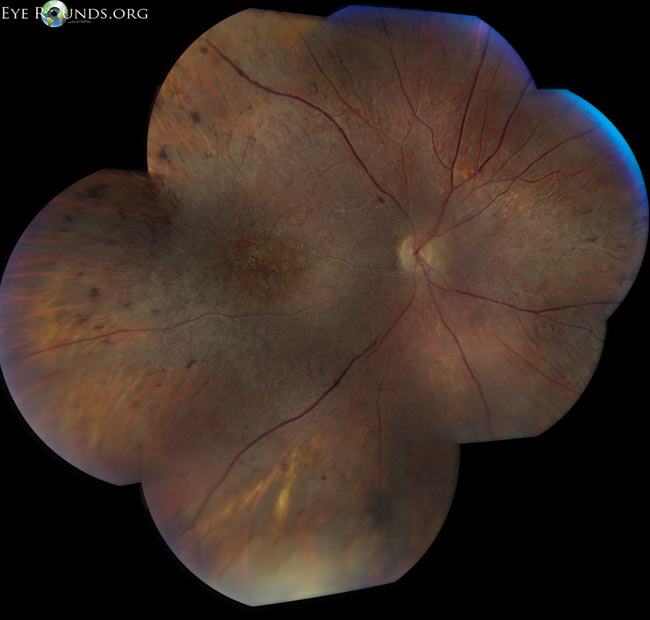 Patient 1, left eye: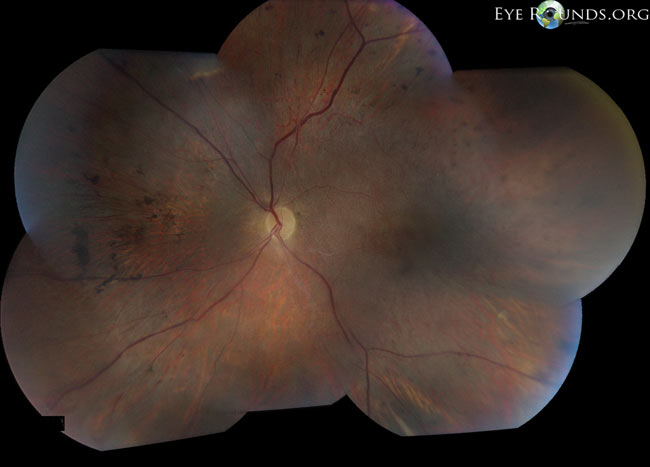 ---
Patient 2, right eye: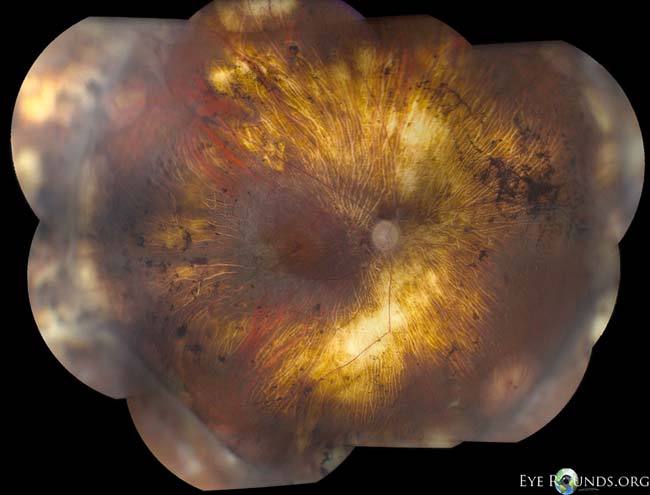 Patient 2, left eye: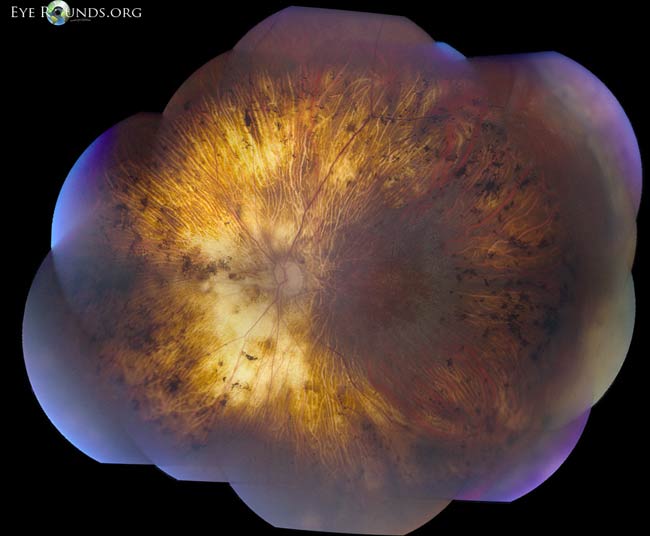 Reference:
Brown DM, Kimura AE, Weingeist TA, Stone EM. Erosive vitreoretinopathy. A new clinical entity. Ophthalmology. 1994 Apr;101(4):694-704.
---

Ophthalmic Atlas Images by EyeRounds.org, The University of Iowa are licensed under a Creative Commons Attribution-NonCommercial-NoDerivs 3.0 Unported License.
last updated: 1/24/2014