EyeRounds Online Atlas of Ophthalmology
Contributor: Andrew Doan, MD, PhD, University of Iowa
Category: Retina
Juvenile x-linked retinoschisis
Peripheral schisis (separation of NFL from the retina - seen in 50% of patients) with macular pigmentation and foveal cysts/schisis (seen in all patients). Patients exhibit non-recordable B-wave on ERG.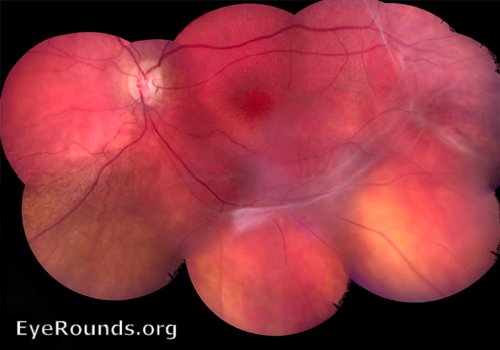 2) OCT showing separation of inner retina (NFL) from remaining retinal layers.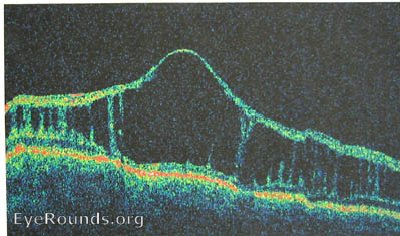 reference: http://www.jneurosci.org/cgi/content/full/23/14/6030
---

Ophthalmic Atlas Images by EyeRounds.org, The University of Iowa are licensed under a Creative Commons Attribution-NonCommercial-NoDerivs 3.0 Unported License.
last updated: 02-08-2008