Ophthalmology and Visual Sciences
Ocular toxoplasmosis
Ocular toxoplasmosis
Category(ies)

: Retina, Vitreous, Uveitis
Photographer

: Brice Critser, CRA (fig 1), Stefani Karakas, CRA(fig 2)
---
Toxoplasmosis is the most common cause of posterior uveitis. Active lesions have a classic "headlight in fog" appearance with a focal, white, fluffy lesion adjacent to an old scar visible through the associated granulomatous uveitis and vitritis as seen in Figure 1. Inactive lesions appear as a chorioretinal scar in the posterior pole, often within the macula as seen in Figure 2.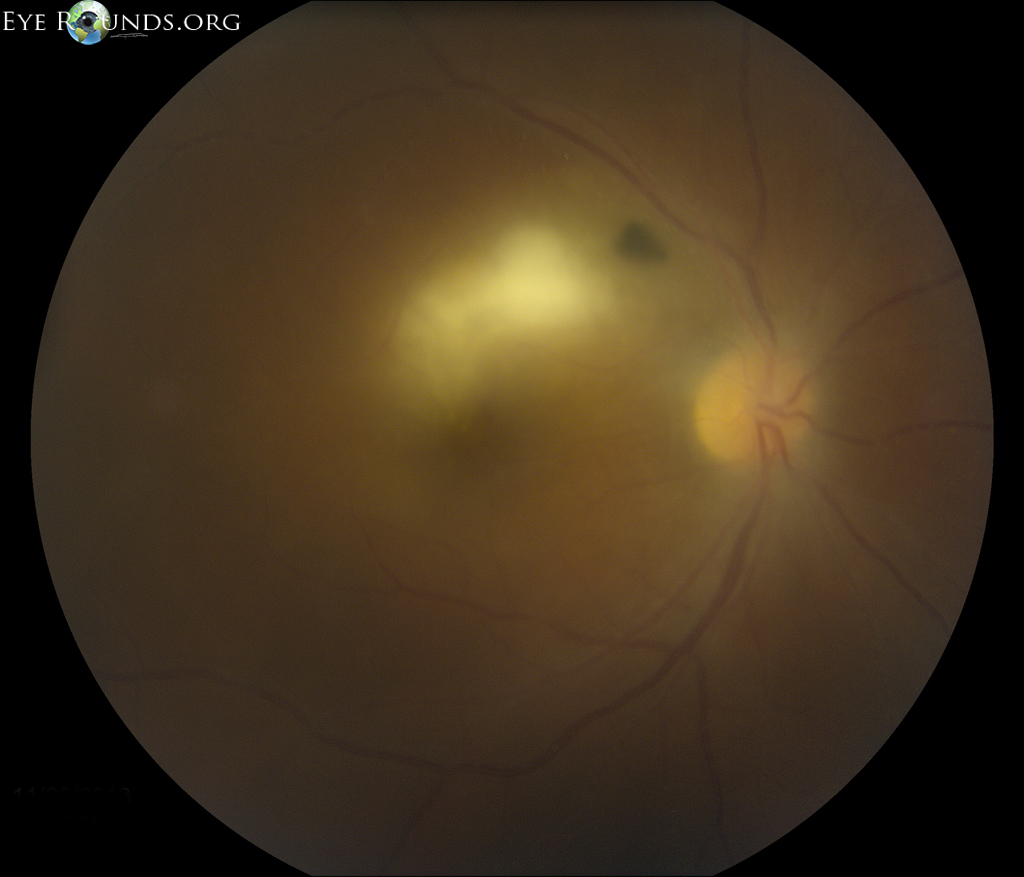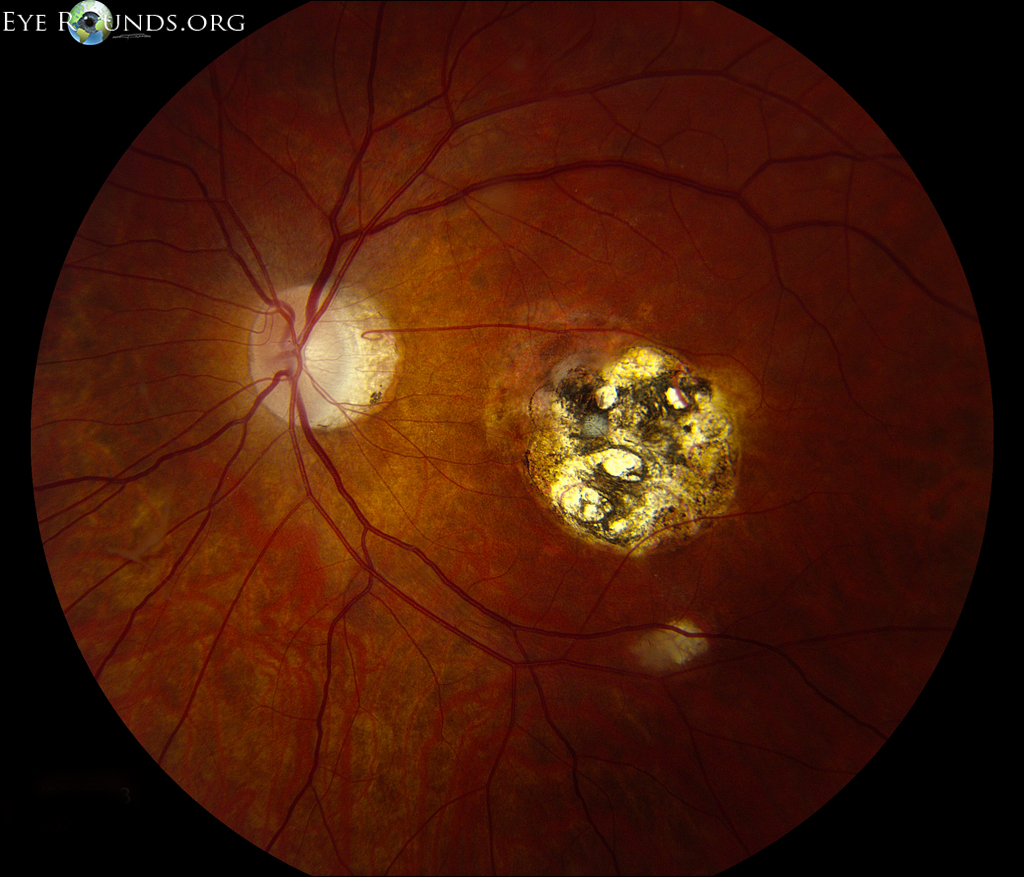 ---
Contributor

: Lauren E. Hock, MD
Photographer

: Meghan Menzel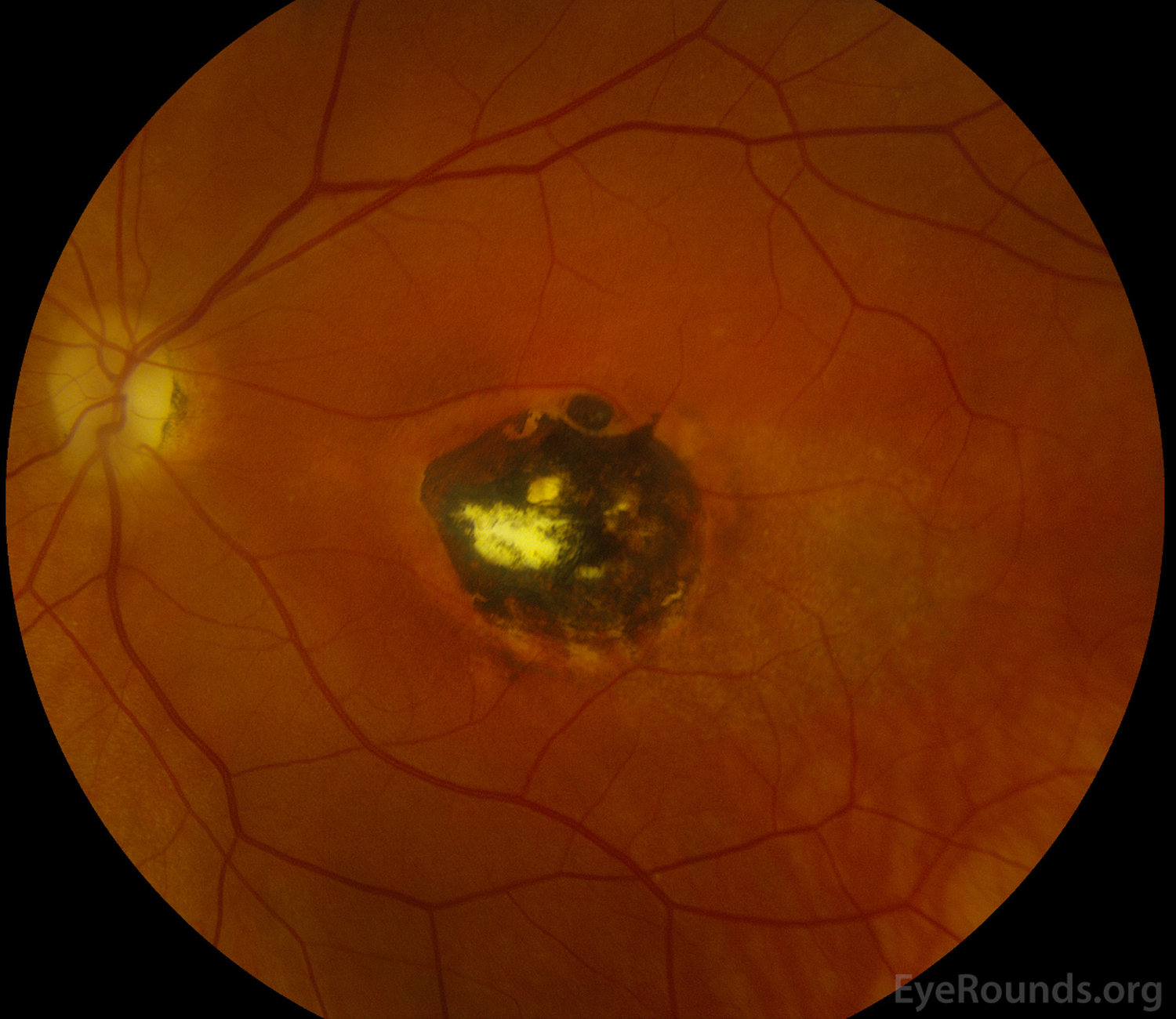 ---
Image Permissions:

Ophthalmic Atlas Images by EyeRounds.org, The University of Iowa are licensed under a Creative Commons Attribution-NonCommercial-NoDerivs 3.0 Unported License.
---