EyeRounds Online Atlas of Ophthalmology
Pyogenic granuloma
Contributor: Jesse Vislisel, MD
Photographer: Antoinette Venckus, CRA
Category: Cornea/external
Pyogenic granulomas are formed when there is abnormally vigorous proliferation of granulation tissue. They appear as vascular growths with smooth surfaces, usually at the site of previous ocular surgery.
Figure 1: The patient in these photographs developed this lesion after undergoing a scleral buckle procedure for the repair of a retinal detachment. The growth was later excised and pathology findings were consistent with pyogenic granuloma.
---
Pyogenic granuloma
Contributor: Tressa Larson, OD, FAAO
Photographer: Mark Greiner, MD
Category: Cornea/external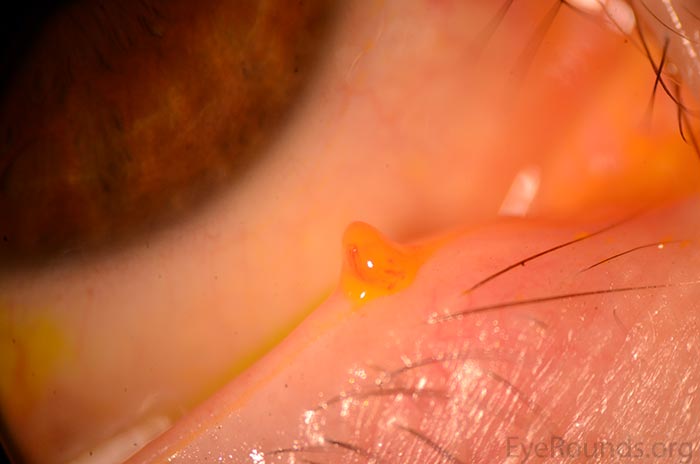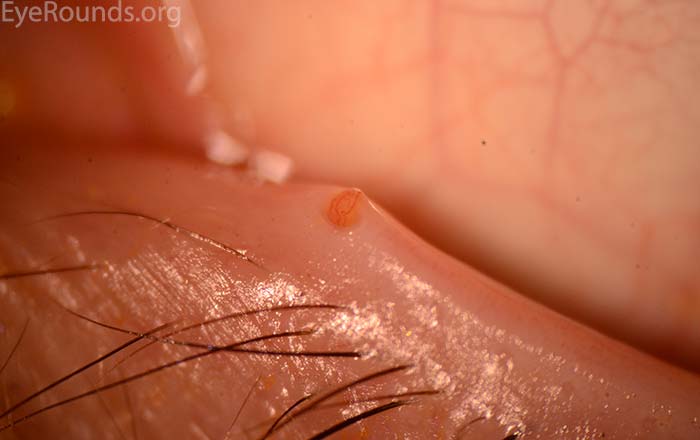 Figure 2: These photos are from a patient who had previously had intracanalicular punctal plugs.
---
Pyogenic granuloma
Contributor: Robert B. Dinn, MD and Jordan M. Graff, MD, University of Iowa
February 8, 2008

(higher resolution not available)
Figure 3: This lesion occurred a few months after undergoing canalicular repair. The lesion was surgically excised and the pathology specimen showed extensive granulation tissue with parenchymal hemorrhage.
---

Ophthalmic Atlas Images by EyeRounds.org, The University of Iowa are licensed under a Creative Commons Attribution-NonCommercial-NoDerivs 3.0 Unported License.
last updated: 08/18/2015