Vision Rehabilitation Assistive Technology
Mark E. Wilkinson, OD and Khadija S. Shahid, OD, MPH
April 17, 2017
Low vision technology is now changing at a rapid pace.   With this in mind, the information in this document will be updated as often as possible.
Out of the Box Technology
Smart phones and tablets are helping people with vision loss do many things that in the past had to be done with more costly, stand-alone assistive devices.  
iPhone ®
The iPhone® is currently one of the best low vision devices available.  It is the most popular smart phone among individuals who are visually impaired.   This is because the iPhone has built in accessibility options including VoiceOver, a screen reader that lets a person know auditorally what is happening on their multi-touch screen and helps the person navigate the screen even if they have no vision.  Additionally, the iPhone ®has Siri® for voice commands.  
VoiceOver and a number of other accessibility options on the iPhone® can be activated by going to Settings, next General, followed by Accessibility.   In Accessibility, you will find a variety of vision enhancing as well as speech options.  
With VoiceOver on the iPhone, you can run your finger over the screen and the phone will name the app you are touching.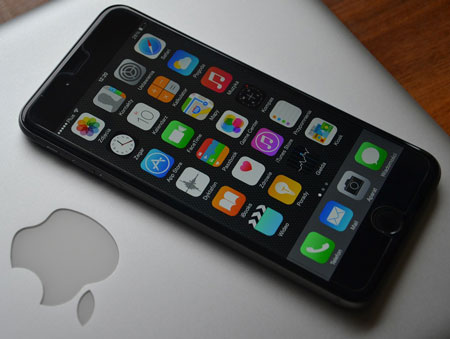 Android
Accessibility of Android devices is improving, but it is not yet at the level of the iPhone.
Apps for Smart Phones and Tablets
JoinMe is an app used in the classroom or any other place where an electronic whiteboard that is hooked up to a projector or a computer is being used.   With this app, the person with vision loss can view what is being presented on the electronic white board on their smart phone or tablet. 
For additional information on the go to www.join.me.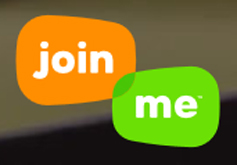 Better Vision, SuperVision + Magnifier, and Brighter and Bigger are three of the best free apps for making the iPhone work like a video magnifier.  
With a docking stand, an IPad and one of the aforementioned apps, your IPad can become a stand alone video magnifier. One option for a docking stand can be found at www.ipadgrandstand.com.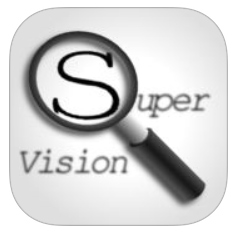 Seeing AI is a free app that turns the visual road into an audible experience. This app allows the user to use their smart phone camera to recognize friends and their facial expressions, as well as read documents, bar codes and currency.  
TapTapSee is an app for iPhone® and iPad® devices.   This is an object identifier app.   For additional information go to www.taptapseeapp.com.

KNFB reader: $99.00.  This is the best text to speech app for the iPhone®.  It can read PowerPoint slides from 25' away.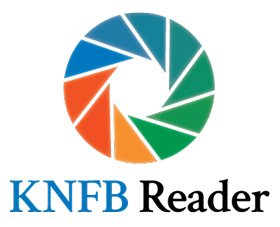 EyeNote®: is a free iPhone app for naming currency.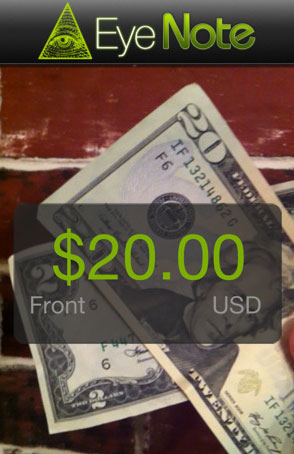 IDEAL Currency Identifier®: is a free currency Identifier app for Android devices.
US Currency Reader
The Bureau of Engraving and Printing (BEP), in partnership with the Library of Congress' National Library Services for the Blind and Physically Handicapped (NLS), launched the free U.S. Currency Reader Program in 2015 as a means for blind or visually impaired individuals to denominate U.S. currency. 
The currency reader, called iBill®, is a small hand-held device that denominates all U.S. currency in circulation in one of three modes:  a clear natural voice, a pattern of tones, or a pattern of vibrations for privacy.  The vibration mode also assists people who are deaf and blind in identifying a note's denomination.  The device uses a single AAA battery, which is included.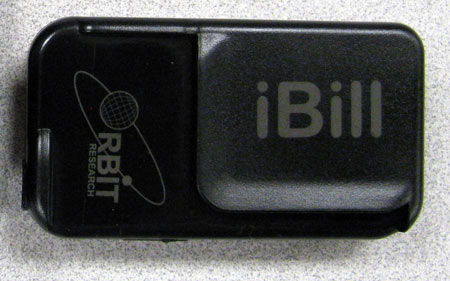 Currency reader applications are processed and readers are shipped by the National Library Service – Library of Congress, which also administers a free library program of braille and audio materials for U.S. residents and citizens living abroad.
To request a free currency reader, individuals should complete the application located on Bureau of Engraving and Printing's (BEP) website at  www.bep.gov/uscurrencyreaderform.html  or call (844) 815-9388, toll free to request an application be mailed. 
Music
Music Zoom ($19.95) is an iPad® app specifically designed for musicians who are visually impaired. It allows the musician to view their music with as much magnification as they need. And, using a wireless foot switch, they can advance through their music while keeping both hands on their instrument.
Simple menus with large fonts and high contrast controls allow the musician to customize the appearance of their music to best suit their needs.   They can adjust the magnification to make the music as big as they want/need it.  If white on black contrast is easier to see, tapping the "invert colors" button will switch to reversed contrast. The scrolling speed of the music and working distance can be matched to each musicians' preferences and the demands of the piece.   
A wide variety of iPad® mounts exist, allowing the musician to attach their iPad® to a standard microphone boom stand if desired.  This will enable the musician to position their iPad® at a comfortable viewing distance, while not obstructing their instrument.
For more information, visit www.MusicZoomApp.com.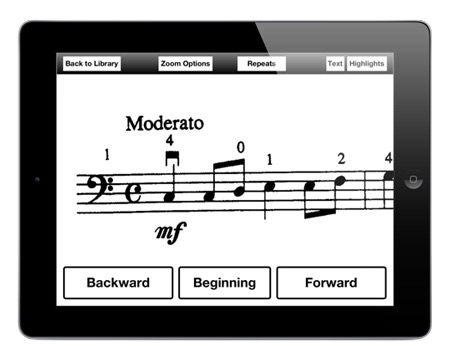 Wearable Technology
OrCam –  www.orcam.com

OrCam: $2,500.00 – This device attaches to the user's glasses.

Works as a wearable text to speech scanning device with audio output.
Can be used to read messages on tablets/smart phones, computers, and all typed materials. 
Identifies money.  

OrCam My Eye: $3,500.00 - This device attaches to the user's glasses.

Works as a wearable text to speech scanning device with audio output.
Adds facial and object/product recognition to what the OrCam can do.

eSight –  www.esighteyewear.com
7th generation head mounted video magnification device.

3rd generation from eSight.
Can adjust contrast and magnification.
Can be used for distance, intermediate and near vision enhancement. 
NuEyes –  nueyes.com
Also a 7th generation head mounted video magnifier
Can adjust contrast and magnification.
Can be used for distance, intermediate and near vision enhancement. 
Jordy - enhancedvision.com
Jordy: $3,695.00 with 8-hour battery
8th generation head mounted video magnification device.

4th generation from Enhanced Vision.
Can adjust contrast and magnification.
Can be used for distance, intermediate and near vision enhancement. 
Other
NFB-NEWSLINE is a free service available to anyone who is blind, visually impaired or print-disabled. It offers over 400 publications to choose from, including ten national newspapers like the Wall Street Journal and USA Today, sixteen breaking news sources such as CNN, BBC and ESPN Online, fourteen international newspapers including Financial Times, and Vancouver Sun, and countless state newspapers, as well as fifty magazines like Family Circle, Time, Consumer Reports, Jet, Guideposts, Smithsonian, and more. NFB-NEWSLINE also offers emergency weather alerts, seven day forecasts and more.
There are a number of access methods including touch-tone telephone, a free mobile app for iPhone®, iPad®, and iPod®, on Demand emails, a secure website, and a variety of portable players including the NLS Talking Book player and Victor Reader Stream.
To subscribe call (866) 504-7300 or visit: www.nfbnewslineonline.org/signup.htm
ABBYY TextGrabber: is a $4.99 app that scans, translates and saves your chosen text or QR-codes from virtually any printed material.  Simply take a picture of the text in 60+ languages or QR-codes and immediately hear it spoken aloud via VoiceOver. It can also translate the scanned material to/from 100+ languages.
Voice Dream Reader is a desktop-class portable text to speech app that reads PDF, word documents, eBooks , articles, and web pages.   Cost is $14.99.  For additional information, go to  www.voicedream.com
Training and Support
Udemy at  www.udemy.com/courses/  offers free online courses for accessible options on iDevices and Android devices.
LookTel at  www.looktel.com  offers a VoiceOver tutorial to teach you how to use VoiceOver.  
Additionally, LookTel has the following iDevice apps; Money Recognizer, Recognizer (for objects), and Breadcrumbs GPS (to help with mobility). 
Applevis at  www.applevis.com  is the Apple community-powered website for users who are blind or visually impaired using Apple's range of Mac® computers, the iPhones®, iPad®, IPod Touch®, Apple TV® and Apple Watch®.
last updated: 10/4/2017