(click "Back" on your browser to return to text)
Figure 2: Fundus photographs of two right eyes during the early stages of AION: (a) with non-arteritic AION and (b) with arteritic AION. (Reproduced with permission from Hayreh14)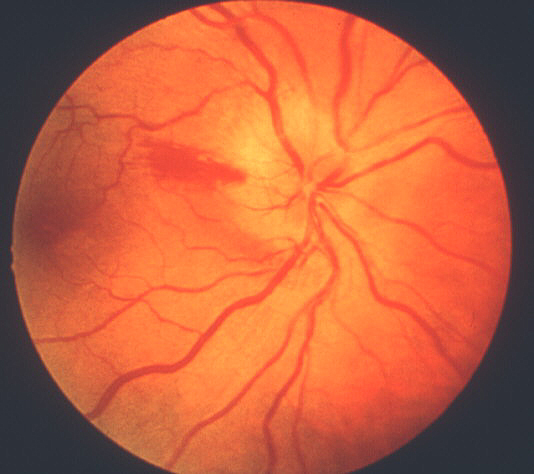 a. Shows typically seen optic disc edema and a splinter hemorrhage at the optic disc margin in non-arteritic AION (Reproduced from Hayreh14).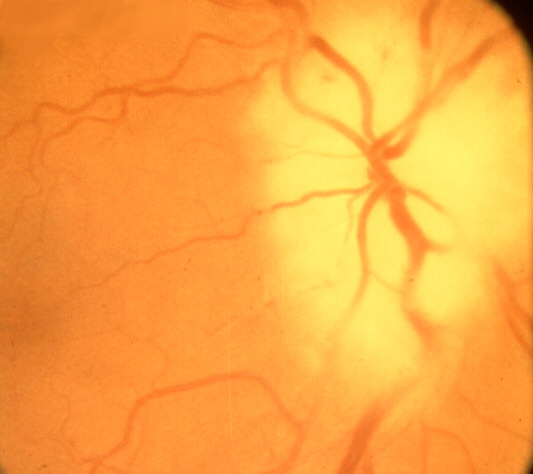 b. Shows typical chalky white optic disc edema.
(click "Back" on your browser to return to text)
Information Initially Posted August 1, 2002, revised April 3, 2003, reviewed August 1, 2009
text and images © Sohan Singh Hayreh.
Reproduction of any part of this material is not permitted without express permission from Dr. Hayreh.
last updated: 11/03/2009