Adherent leukoma and epithelial inclusion cyst after penetrating trauma
Contributor: Jesse Vislisel, MD; Wallace L.M. Alward, MD
Photographer: Brice Critser, CRA; Randy Verdick, FOPS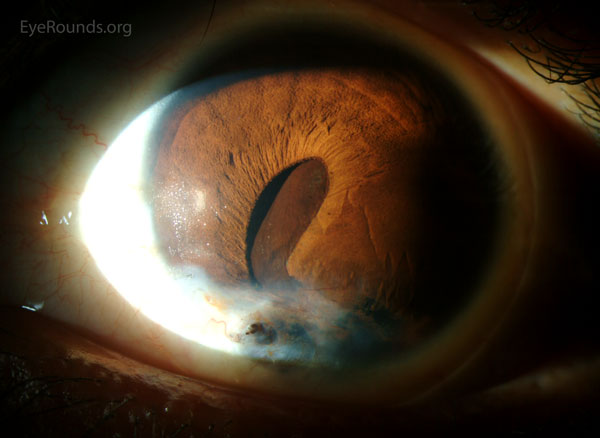 The cystic nature of the mass can be seen on B-scan echography.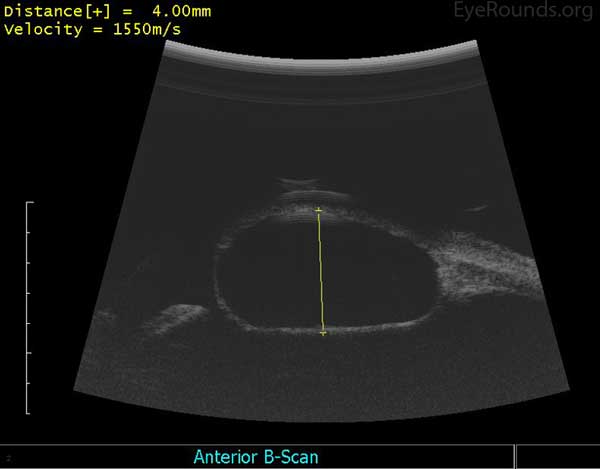 The wound was found to be Seidel positive and a mini-penetrating keratoplasty (mini-PKP), was performed. The iris cyst was later aspirated and ethanol was injected into the capsule to prevent regrowth.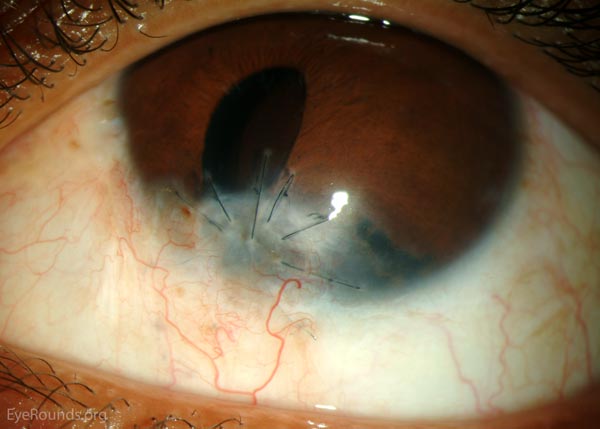 The patient has maintained 20/25 acuity postoperatively with minimal regrowth of the cyst.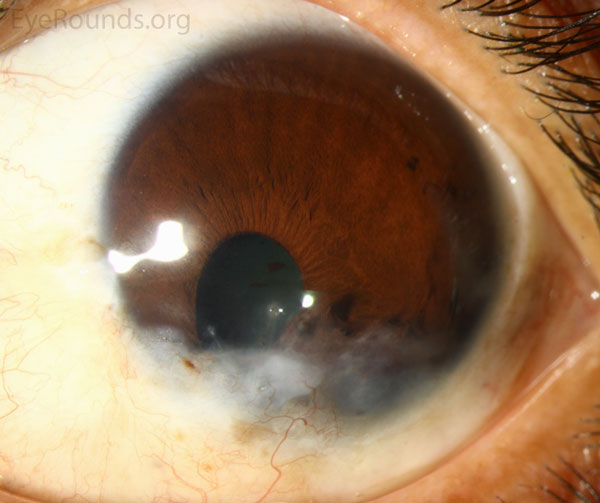 ---

Ophthalmic Atlas Images by EyeRounds.org, The University of Iowa are licensed under a Creative Commons Attribution-NonCommercial-NoDerivs 3.0 Unported License.
last updated: 07/01/2015