EyeRounds Online Atlas of Ophthalmology
Contributor: Matthew Ward, MD, The University of Iowa
Category: Cornea
Avellino Dystrophy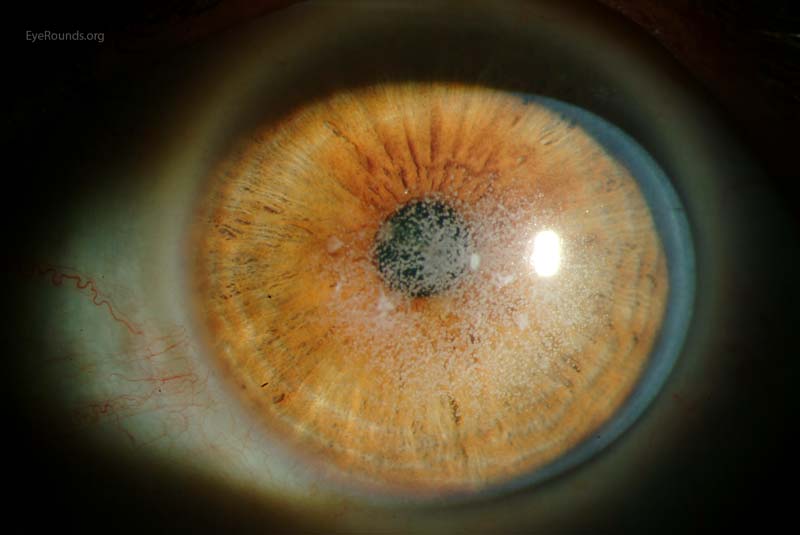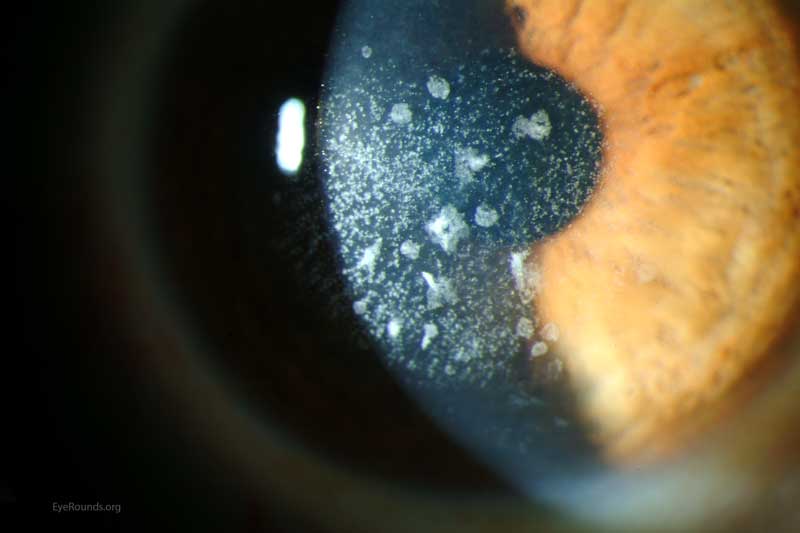 Image Comments:
47-year-old man with type II granular corneal dystrophy (Avellino) manifested after undergoing LASIK vision correction. Avellino dystrophy is known to blossom after LASIK. For this reason, it is the practice in some Asian countries with high prevalence of Avellino (most prominently Korea where prevalence approaches 1/1000) to perform routine genetic testing to rule out the TGF beta 1 mutation in all candidates for laser vision correction. For more information on the anterior stromal corneal dystrophies see the following case: http://webeye.ophth.uiowa.edu/eyeforum/cases/43-Corneal-Stromal-Dystrophies.htm
---
No one may use these photographs for financial gain without written authorization from the contributor.

Ophthalmic Atlas Images by EyeRounds.org, The University of Iowa are licensed under a Creative Commons Attribution-NonCommercial-NoDerivs 3.0 Unported License.
last updated: 09/21/2012; updated 2/3/2016