Branch Retinal Artery Occlusion (BRAO)
Contributor: Ryan J. Diel, MD; Zachary Mortensen, MD; A. Tim Johnson, MD
Photographer: Antoinette Venckus
Posted January 30, 2020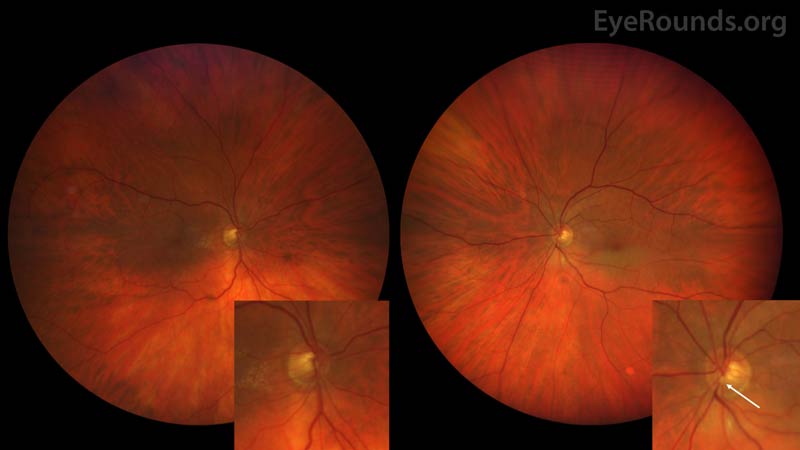 ---
BRAO #2
Contributor: John J. Chen, MD, PhD, The University of Iowa
Photographer: Cindy Montague, CRA
posted 8/3/2012
Figure 1
Image Comments
31-year-old female presented with an acute onset inferonasal visual field defect in the right eye and found to have a superior branch retinal artery occlusion (Figure 1).
No emboli or Hollenhorst plaques were seen in either eye. Workup included an EKG, carotid doppler, cardiac echo, ANA, ACE, RF, CBC, PT/PTT, anticardiolipin ab, RPR, ANCA, ESR/CRP, which were all negative.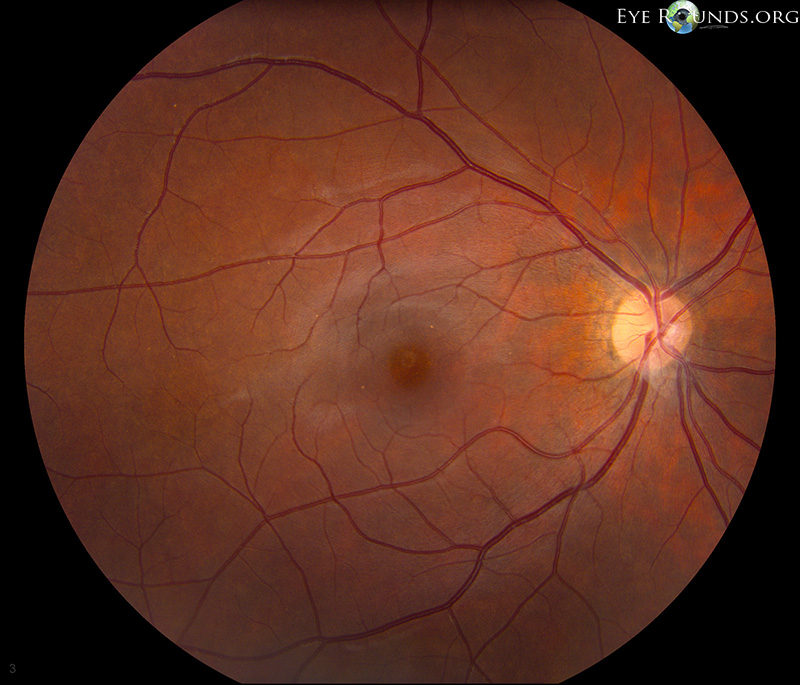 Figure 2
Image Comments
1 month later, the retinal whitening and edema resolved (Figure 2), but she still had a residual inferonasal visual field defect of the right eye (Figure 3, Goldmann Visual Field).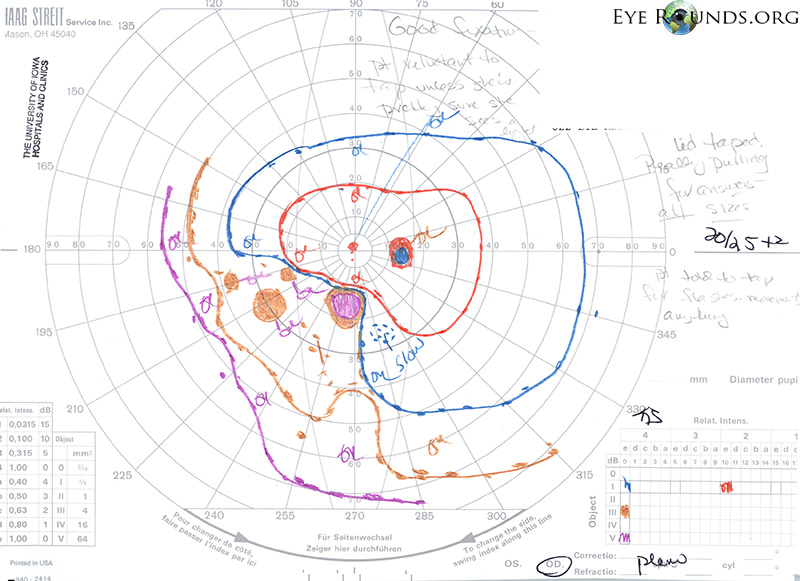 Figure 3
---
BRAO #3
Contributor: Andrew Doan, MD, PhD, University of Iowa
Submitted June 2004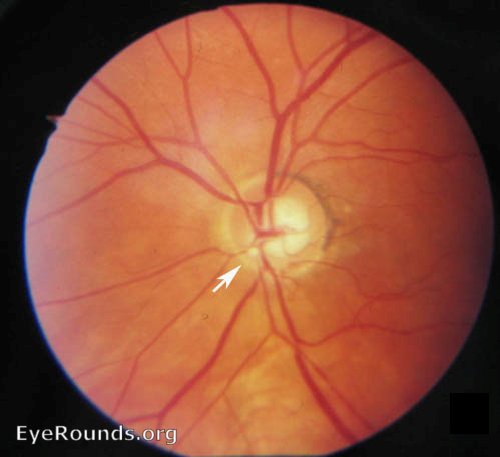 Arrow denotes emboli in inferior arteriole.
---
BRAO #4
Contributor: Armand P. Fasano, MD, New Jersey, Private Practice
Revised Feb 2008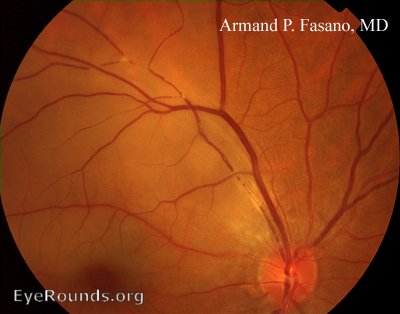 Here, multiple yellowish refractile bodies can be seen scattered throughout the arteriols in the superior arcuate region.
---
No one may use these photographs for financial gain without written authorization from the contributor.

Ophthalmic Atlas Images by EyeRounds.org, The University of Iowa are licensed under a Creative Commons Attribution-NonCommercial-NoDerivs 3.0 Unported License.
last updated: 1-30-2020