BRVO (Branched Retinal Vein Occlusion)
BRVO (Branched Retinal Vein Occlusion)
Category(ies)

: Retina
Contributor

: Sarah Skiles, CRA
Posted

: April 7, 2022

This series of images was obtained in a 69-year-old man who presented for a routine eye examination and reported a remote history of branch retinal vein occlusion (BRVO). He was asymptomatic with an uncorrected distance visual acuity of 20/20 in both eyes. On his initial examination he was noted to have a large area of peripheral neovascularization elsewhere (NVE). Scatter laser photocoagulation was applied to the large area of capillary non-perfusion anterior to the NVE in order to reduce the risk of hemorrhage.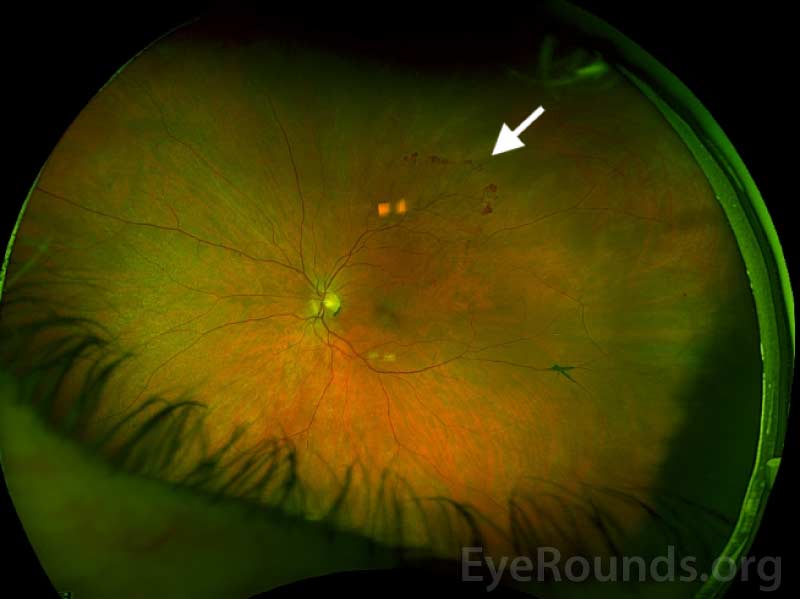 Figure 1: Optos widefield imaging of the left eye demonstrates superior temporal retinal neovascularization elsewhere (NVE) as indicated by the white arrow.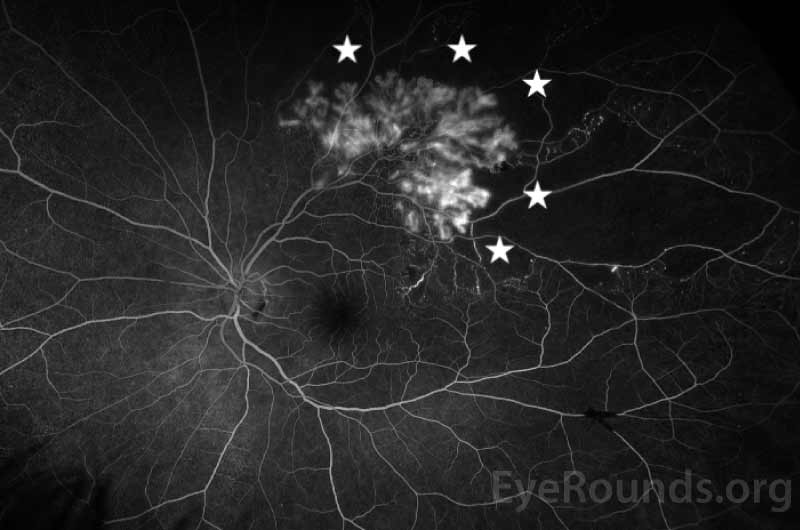 Figure 2: Optos widefield fluorescein angiography during the arteriovenous phase demonstrates neovascularization with mild leakage and capillary non-perfusion of the surrounding retina (marked by white stars).