Involuted choroidal neovascular membrane (CNVM) mimicking a granuloma in pseudoxanthoma elasticum (PXE)
Contributor: Jesse Vislisel, MD
Photographer: Randy Verdick, FOPS
Involuted choroidal neovascular membranes (CNVMs) are included in the differential of chorioretinal granulomas.
This photograph shows the appearance of an involuted choroidal neovascular membrane (CNVM) mimicking a granuloma in a patient with pseudoxanthoma elasticum (PXE). The bottom photograph shows the appearance of the CNVM several years earlier while in its active state. Also visible in the photographs are the angioid streaks and peau d'orange fundus appearance which are typical of PXE.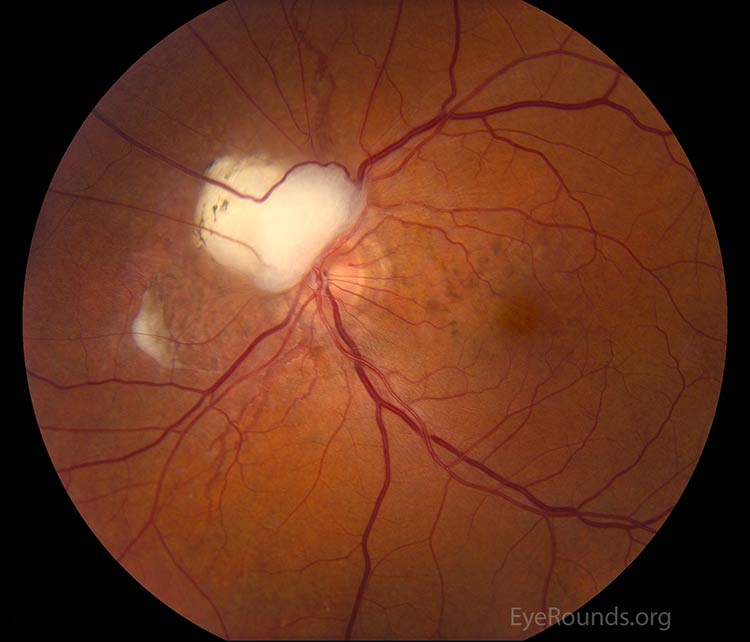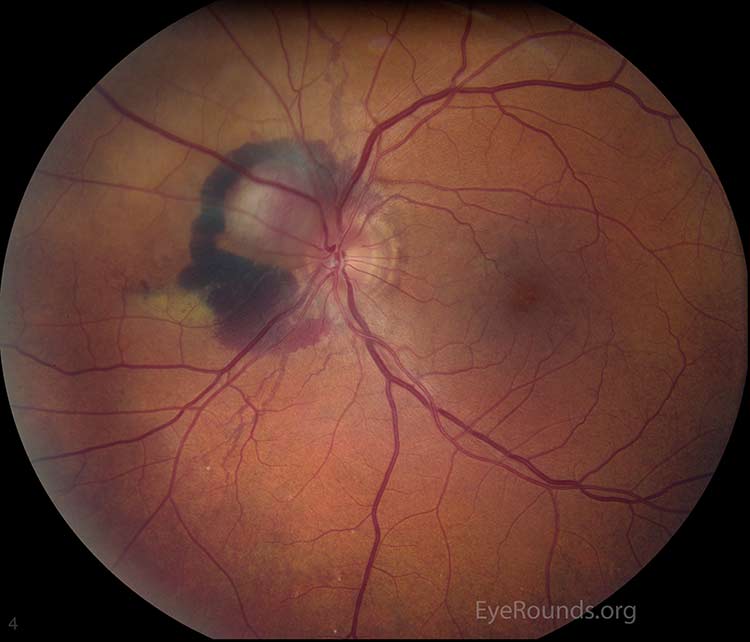 ---

Ophthalmic Atlas Images by EyeRounds.org, The University of Iowa are licensed under a Creative Commons Attribution-NonCommercial-NoDerivs 3.0 Unported License.
last updated: 02/23/2015