Anterior capsular phimosis
Contributor: Jesse Vislisel, MD
Anterior capsular phimosis is the centripetal fibrosis and contraction of the capsulorhexis after cataract extraction. Individuals with zonular laxity are at increased risk for this condition. Mild to moderate amounts of phimosis are usually not visually significant, but severe cases may require treatment by Nd:YAG laser anterior capsulotomy.
Figure1. Non-visually-significant anterior capsular phimosis after cataract surgery.
Photographer: Stefani Karakas, CRA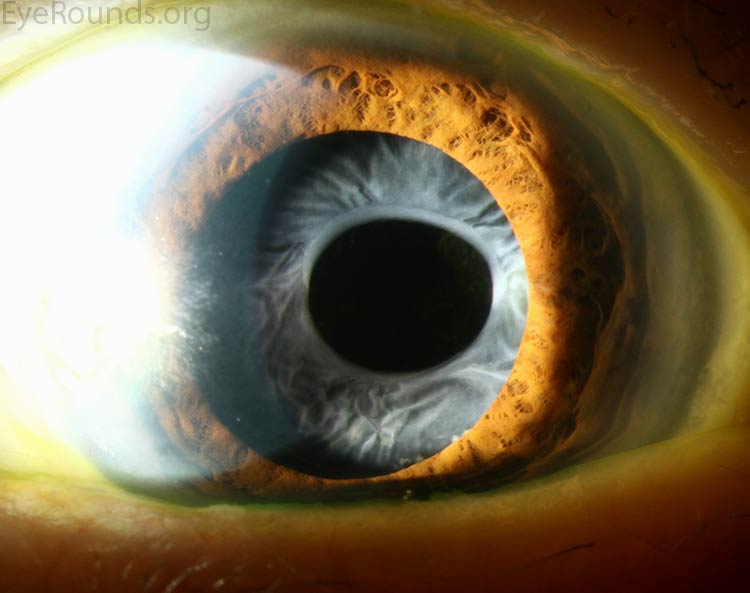 ---
Figure 2. Visually-significant anterior capsular phimosis in a patient who previously underwent penetrating keratoplasty for type II granular (Avellino) corneal dystrophy
Photographer: D. Brice Critser, CRA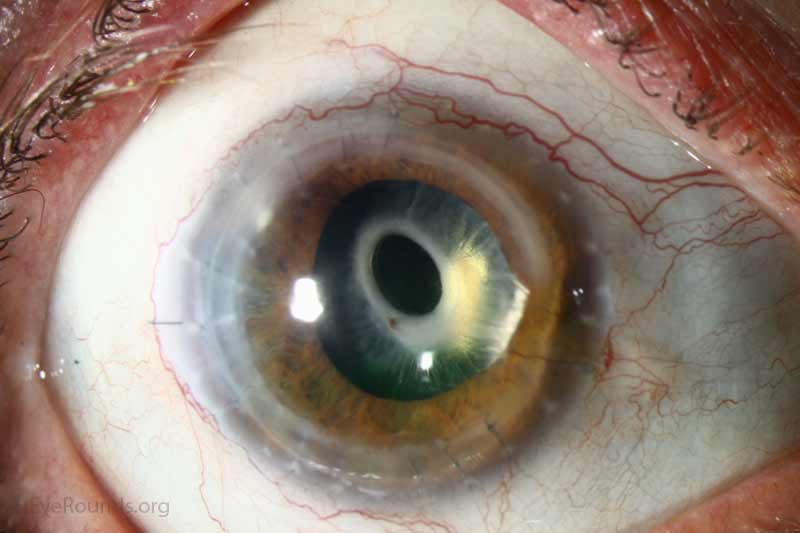 ---
Figure 3. Postoperative appearance of the patient in Figure 2 immediately (top) and 1 week after (bottom) Nd:YAG laser anterior capsulotomy. Visual acuity improved from 20/40 to 20/25 after the procedure.
Photographer: Antoinette Venckus, CRA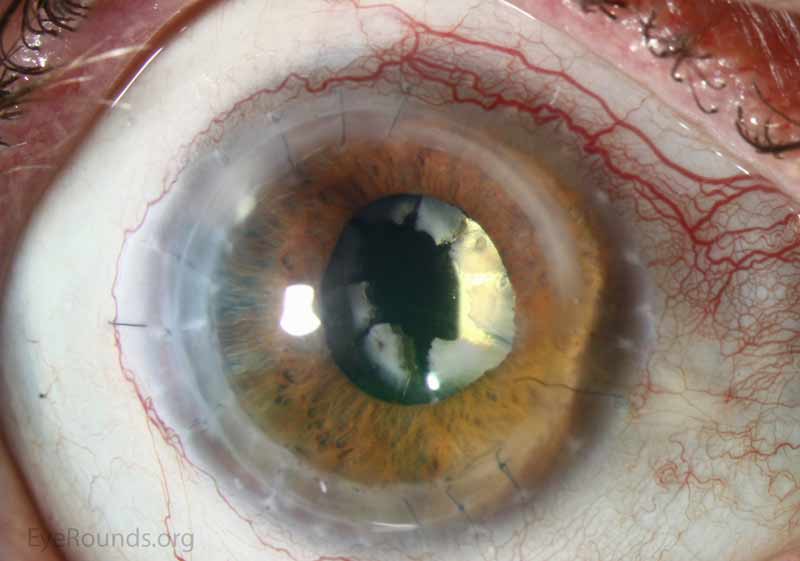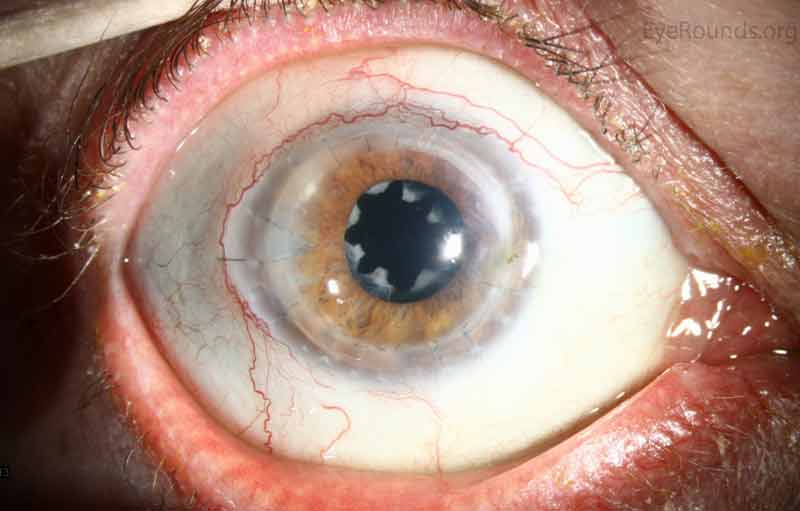 ---

Ophthalmic Atlas Images by EyeRounds.org, The University of Iowa are licensed under a Creative Commons Attribution-NonCommercial-NoDerivs 3.0 Unported License.
last updated: 02/05/2016