Chloroquine retinal toxicity
Contributor: Jesse Vislisel, MD
Photographer: Toni Venckus, CRA
Retinal toxicity from chloroquine is now rare in the U.S. as the medication has been largely replaced by hydroxychloroquine. These photographs show the toxic effects of chloroqine after taking a dose of 500mg daily for 5 years.
There is central macular atrophy and arteriolar attenuation in both eyes with a dense central scotoma apparent on the Goldmann visual fields. Patients on chloroquine and its derivatives should undergo regular screening exams so the medications can be discontinued at the first sign of retinal toxicity.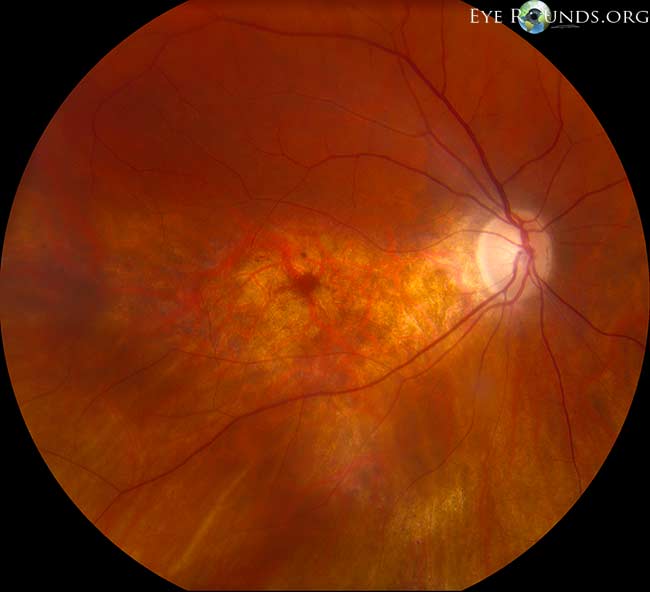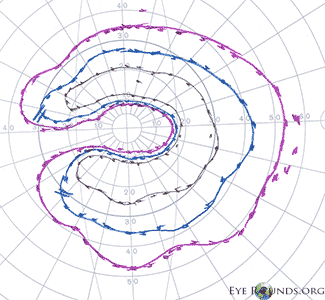 right eye, click image for higher resolution
---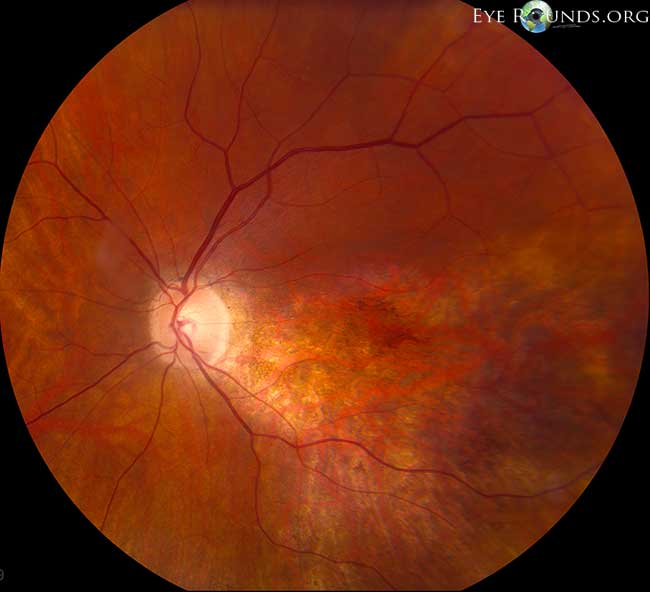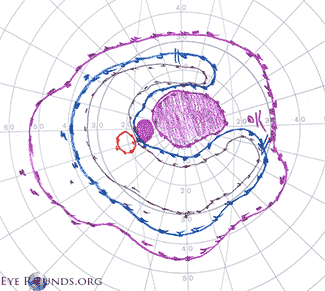 left eye, click image for higher resolution
---

Ophthalmic Atlas Images by EyeRounds.org, The University of Iowa are licensed under a Creative Commons Attribution-NonCommercial-NoDerivs 3.0 Unported License.
last updated: 10/21/2013