Deep Anterior Lamellar Keratoplasty (DALK)
Contributor: Jesse Vislisel, MD
Photographer: Brice Critser, CRA
Deep anterior lamellar keratoplasty (DALK) is a partial-thickness cornea transplant procedure that involves selective transplantation of the corneal stroma, leaving the native Descemet membrane and endothelium in place. Read the related article for more information regarding modern corneal transplantation techniques.
Figure 1: The post-operative appearance of a patient who underwent DALK for keratoconus.
Figure 2: A clear DALK graft 3 years after the procedure with all sutures removed.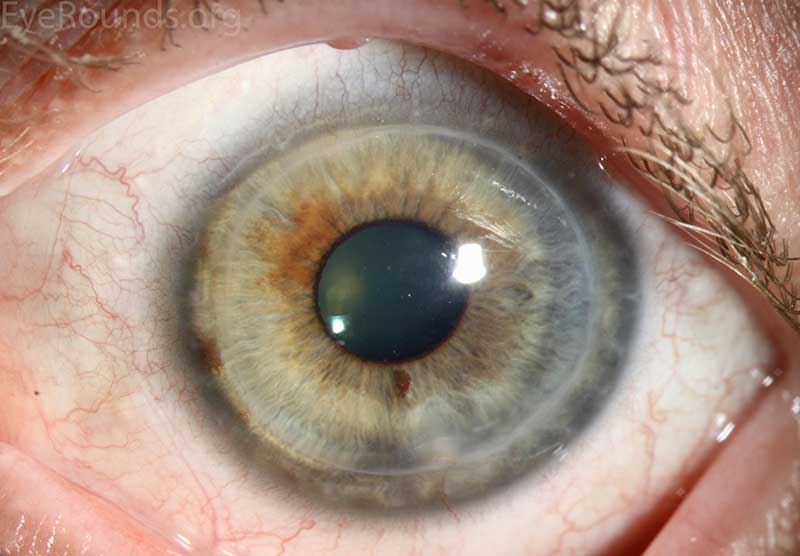 Figure 3

| | |
| --- | --- |
| (A) Anterior segment optical coherence tomography demonstrating the redundant host Descemet membrane and endothelium in poor apposition to the graft tissue. | (B) Normal anatomy is restored with reattachment of Descemet membrane to the donor stroma after placement of an air bubble in the anterior chamber. |
---

Ophthalmic Atlas Images by EyeRounds.org, The University of Iowa are licensed under a Creative Commons Attribution-NonCommercial-NoDerivs 3.0 Unported License.
last updated: 03/16/2016