EyeRounds Online Atlas of Ophthalmology
Contributor: Elizabeth Gauger, MD, The University of Iowa
Photographer: Amy Iverson, CO
Category: Pediatrics
Congenital Dacryocystocele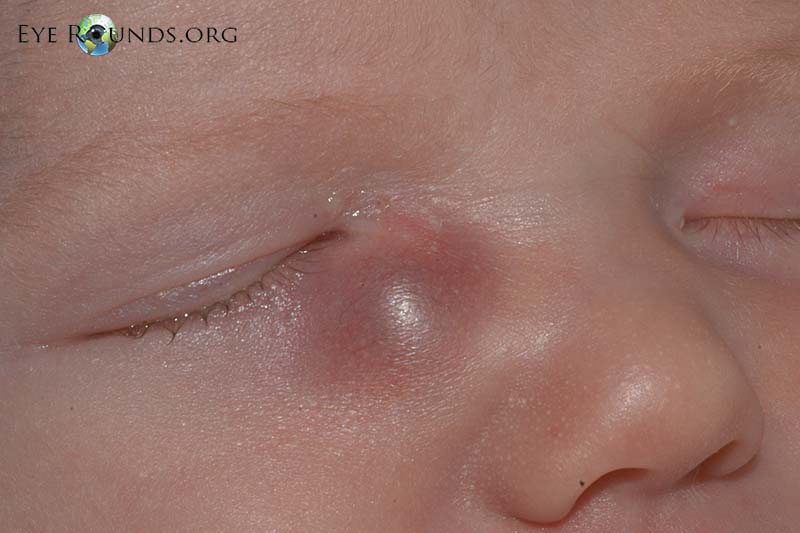 Image Comments:
Congenital dacryocystocele of the lacrimal sac in a newborn baby. A dacryocystocele is located just inferior to the medial canthus and presents as a purplish or greyish-blue swelling.
---
No one may use these photographs for financial gain without written authorization from the contributor.

Ophthalmic Atlas Images by EyeRounds.org, The University of Iowa are licensed under a Creative Commons Attribution-NonCommercial-NoDerivs 3.0 Unported License.
last updated: 08-15-2012