Corneal Delle
Contributor: Jesse Vislisel, MD
Phototographer: Stefani Karakas, CRA
Dellen are areas of corneal thinning secondary to stromal dehydration. They typically occur at the corneal limbus near areas of adjacent elevation. Stromal hydration can usually be restored with frequent ocular lubrication.
This patient developed persistent nasal chemosis after Mohs surgery for basal cell carcinoma.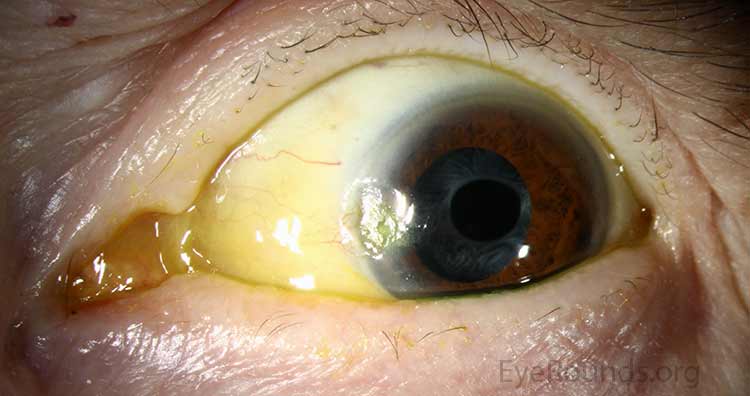 ---

Ophthalmic Atlas Images by EyeRounds.org, The University of Iowa are licensed under a Creative Commons Attribution-NonCommercial-NoDerivs 3.0 Unported License.
last updated: 02/25/2015