Descemet membrane detachment after cataract extraction
Contributor: Jesse Vislisel, MD
Photographer: Brice Critser, CRA
The patient experienced a large detachment of Descemet membrane after undergoing cataract extraction. Note the severe, diffuse corneal edema with bullous changes.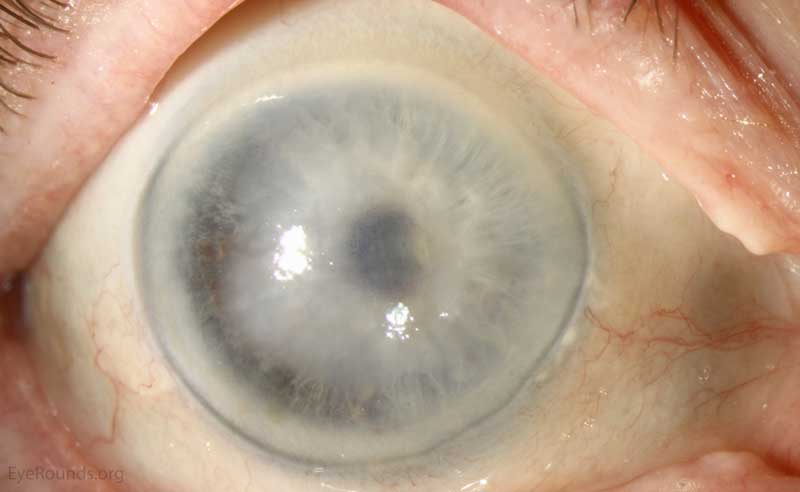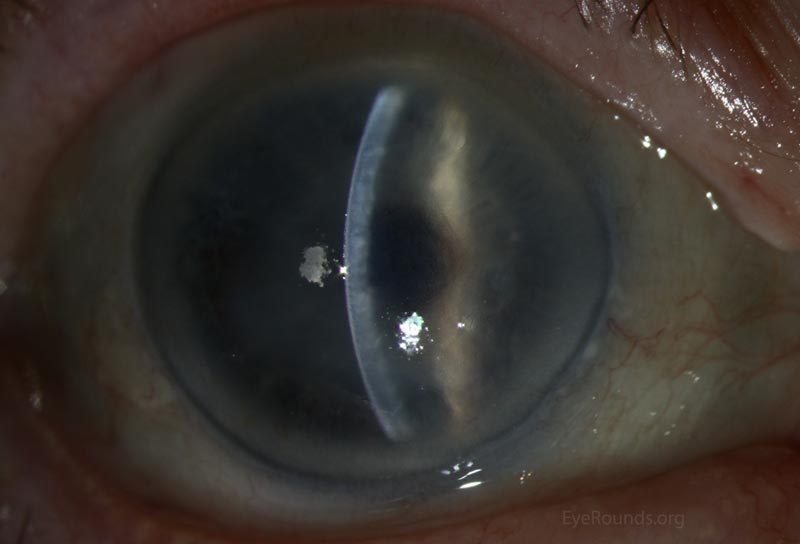 The anterior segment OCT clearly demonstrates the Descemet membrane detachment as well as the presence of corneal edema and epithelial bullae in the lower two frames.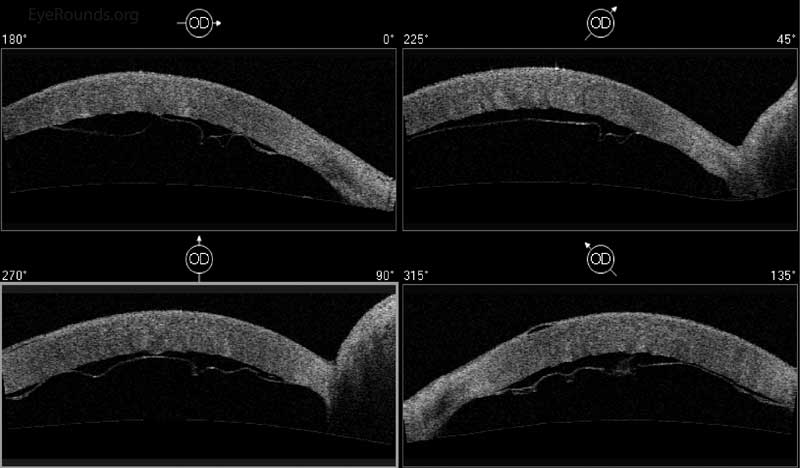 The patient underwent Descemet membrane endothelial keratoplasty (DMEK) with successful recovery in vision. The bottom photograph shows the anterior segment OCT with attached DMEK graft 1 month after surgery.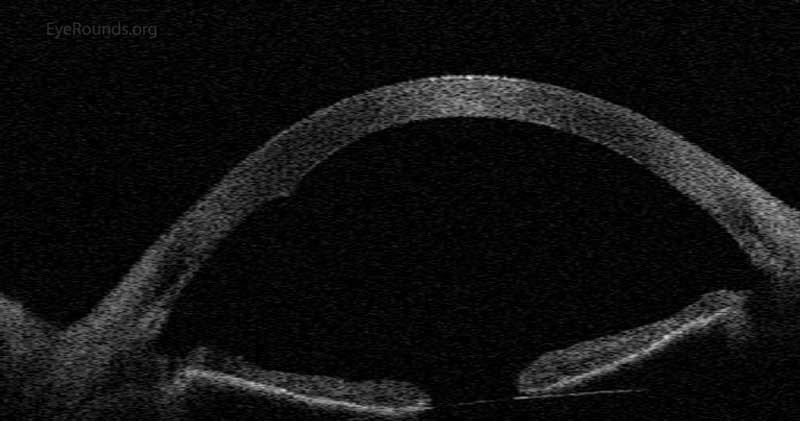 last updated: 11/03/2015