EyeRounds Online Atlas of Ophthalmology
Contributor: Matt Ward, MD, The University of Iowa
Category: Cornea
HSV Disciform Keratitis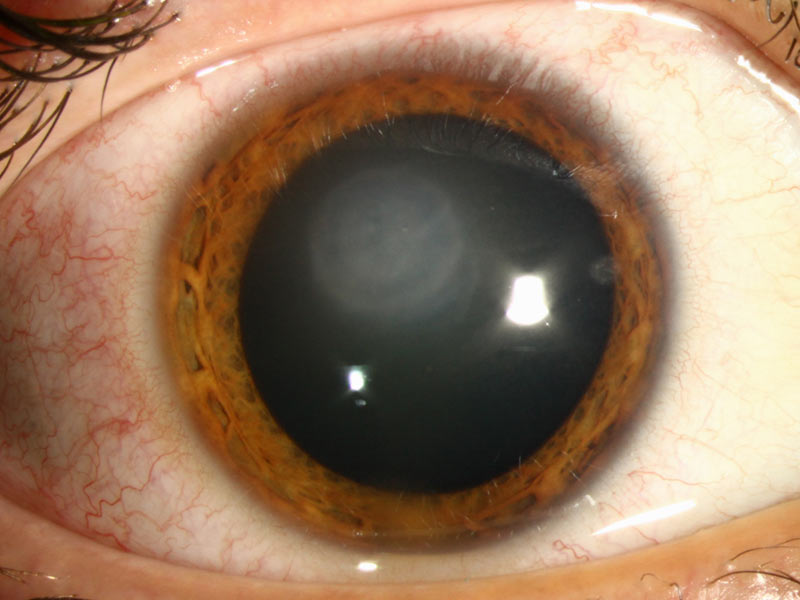 Image Comments:
22-year-old male contact lens wearer referred for evaluation of suspected acanthamoeba keratitis. He had focal Descemet's folds directly under the disc-shaped lesion consistent with endotheleitis that resolved with topical steroid treatment. This is is the classic presentation for HSV disciform keratitis.
---
No one may use these photographs for financial gain without written authorization from the contributor.

Ophthalmic Atlas Images by EyeRounds.org, The University of Iowa are licensed under a Creative Commons Attribution-NonCommercial-NoDerivs 3.0 Unported License.
last updated: 10-7-2012