EyeRounds Online Atlas of Ophthalmology
Contributor: Jordan M. Graff, MD, University of Iowa
Category: Cataract
Marfan's Syndrome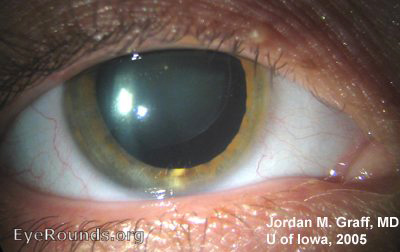 Lens subluxation is readily evident in this dilated view of a patient with Marfan's syndrome.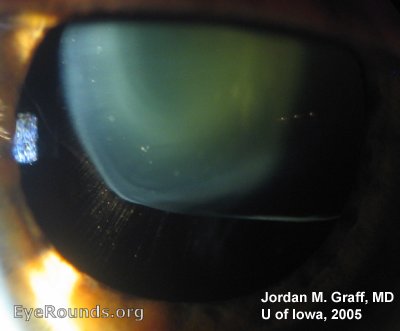 This close view of the subluxed lens allows visualization of the zonules.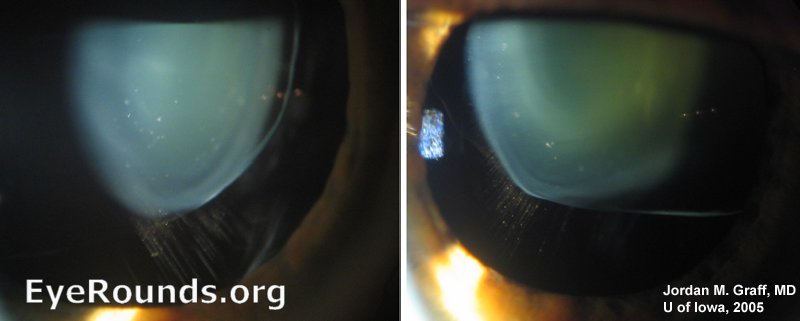 Both lenses are seen here, side by side. Supero-temporal dislocation of the lens is evident in both eyes.

Classically long,thin fingers and "double-jointed" hands are additional hallmarks of the disease.
---

Ophthalmic Atlas Images by EyeRounds.org, The University of Iowa are licensed under a Creative Commons Attribution-NonCommercial-NoDerivs 3.0 Unported License.
last updated: 02-08-2008