Suture iris reconstruction using McCannel suture technique
Contributor: Jesse Vislisel, MD
Photographer: Cindy Montague, CRA
This patient had persistent mydriasis and traumatic cataract after blunt ocular trauma. These photographs show his appearance shortly after cataract extraction and suture iris reconstruction using the McCannel suture technique and Siepser slipknots.
Please see the related surgical video to view a similar surgical technique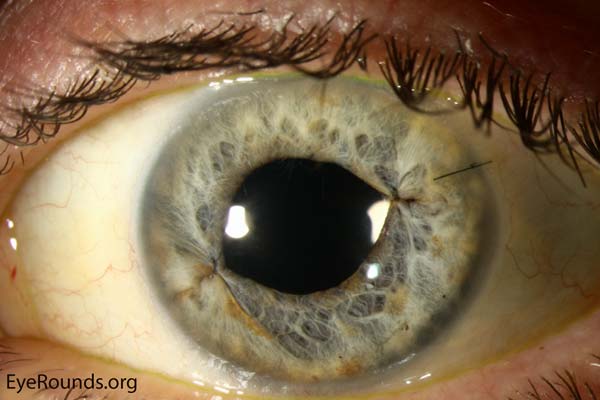 ---

Ophthalmic Atlas Images by EyeRounds.org, The University of Iowa are licensed under a Creative Commons Attribution-NonCommercial-NoDerivs 3.0 Unported License.
last updated: 06/29/2015