Meesmann Epithelial Corneal Dystrophy
Posted December 17, 2019
Contributor: Ryan J. Diel, MD; Jennifer J. Ling, MD
Photographer: D. Brice Critser, CRA, OCT-C
Category(ies):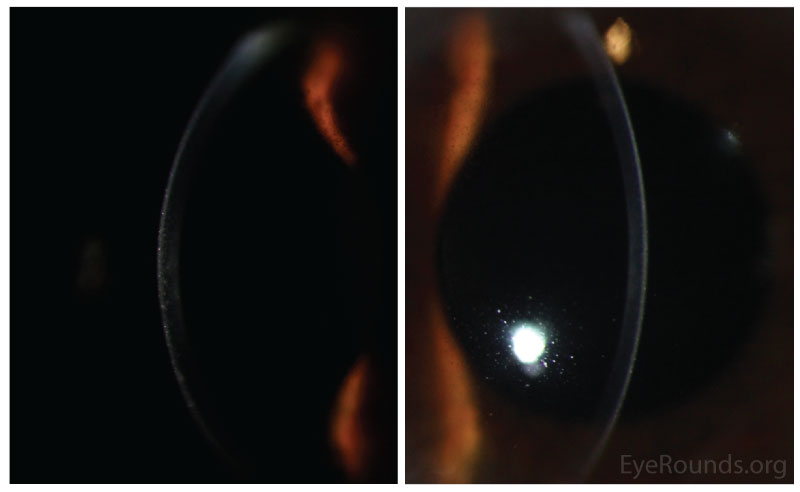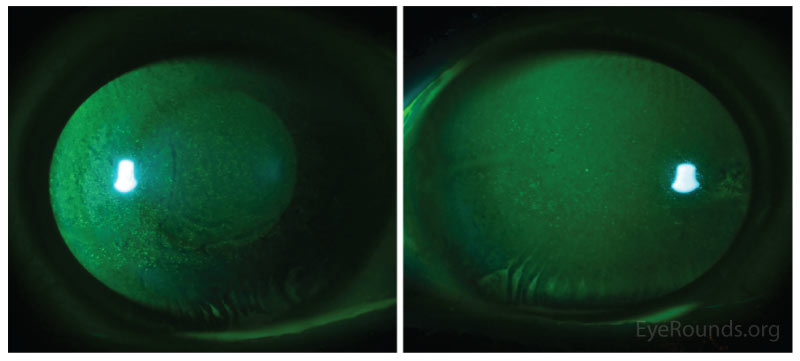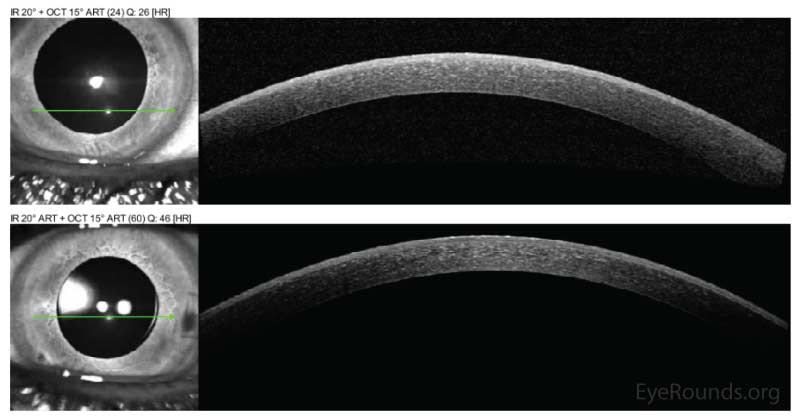 ---
Posted March 22, 2018
Contributor: Lorraine M. Provencher, MD
Photographer: Brice Critser, CRA

This patient had both Meesmann epithelial corneal dystrophy and striking epithelial basement membrane dystrophy (EBMD), neither of which were symptomatic.
See related case: www.eyerounds.org/cases/78-EBMD-treatment.htm
---
Posted January 11, 2015
Contributor: Christopher Kirkpatrick, MD
Photographer: Toni Venckus, CRA
Meesmann epithelial corneal dystrophy (aka, juvenile hereditary epithelial dystrophy) is an autosomal dominant condition with a mutation in the gene keratin K3 (KRT3) at locus 12q13. Patients with this condition will manifest pathology early in life. The cornea will have multiple, tiny epithelial vesicles that are diffusely distributed and will extend all the way to the limbus. These bubble-like blebs are more numerous in the interpalpebral area and are best visualized with retroillumination. The epithelium adjacent to the cysts is clear, but there can be whorled and wedge-shaped epithelial patterns. The findings are bilateral and limited to the corneal epithelium. Pathology will show that these microcysts consist of degenerated epithelial cell products. The epithelial cells themselves contain "peculiar substance" - an electron-dense accumulation of granular and filamentary material. There is frequently a thickened basement membrane with projections into the basal epithelium. Symptoms are usually mild and generally limited to glare, light sensitivity, irritation and slight decrease in vision. No treatment is typically required.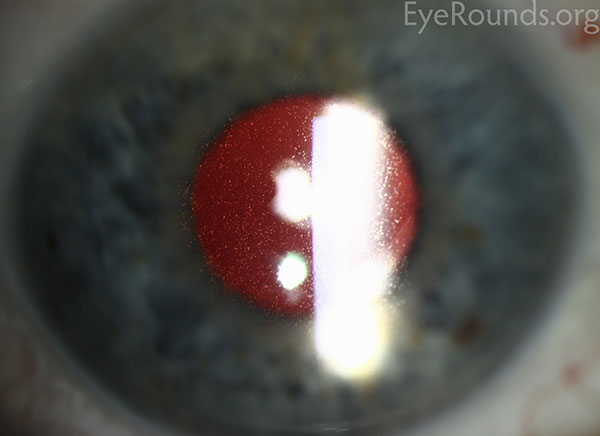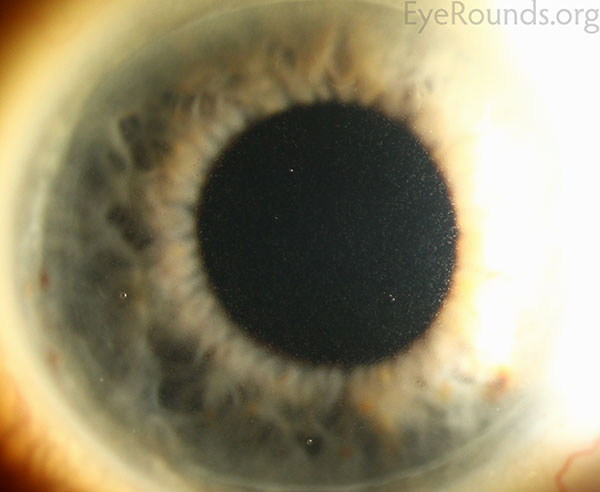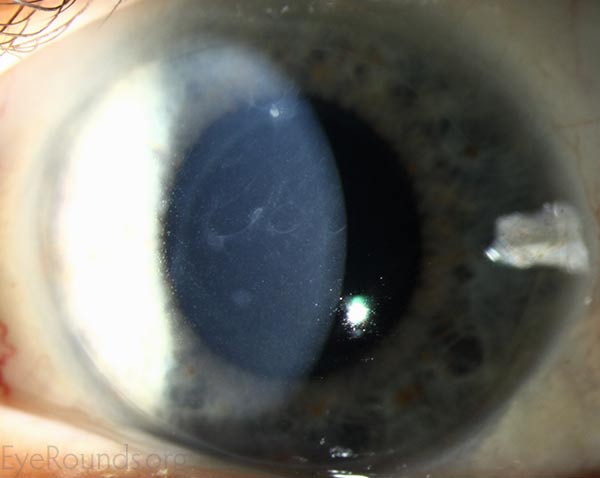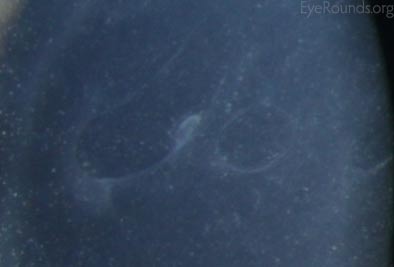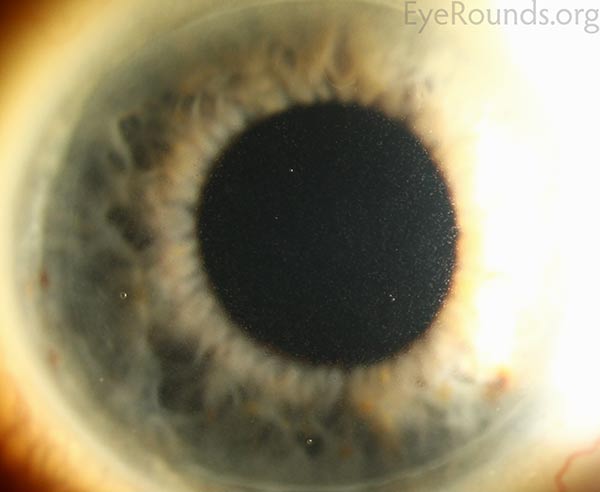 ---

Ophthalmic Atlas Images by EyeRounds.org, The University of Iowa are licensed under a Creative Commons Attribution-NonCommercial-NoDerivs 3.0 Unported License.
last updated: 01/11/2015; addition made 12/17/2019