Megalopapillae and severe glaucoma
Contributor: Elisabeth Aponte, MD
This OCT shows bilateral megalopapillae with a disc area of 4.18 mm2 in the right eye and severe cupping in this 44-year-old African male with juvenile open glaucoma, initially diagnosed at age 24.
The large relative size of the right nerve compared to the macula can also be appreciated on the fundus photograph.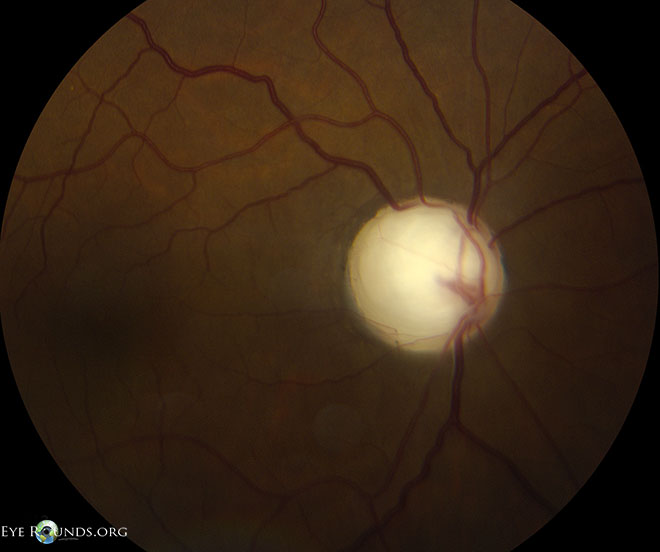 ---

Ophthalmic Atlas Images by EyeRounds.org, The University of Iowa are licensed under a Creative Commons Attribution-NonCommercial-NoDerivs 3.0 Unported License.
last updated: 05/26/2014