EyeRounds Online Atlas of Ophthalmology
Contributor: Jesse Vislisel, MD, The University of Iowa
Category: Retina
Subretinal perfluoro-N-octane (PFO) bubbles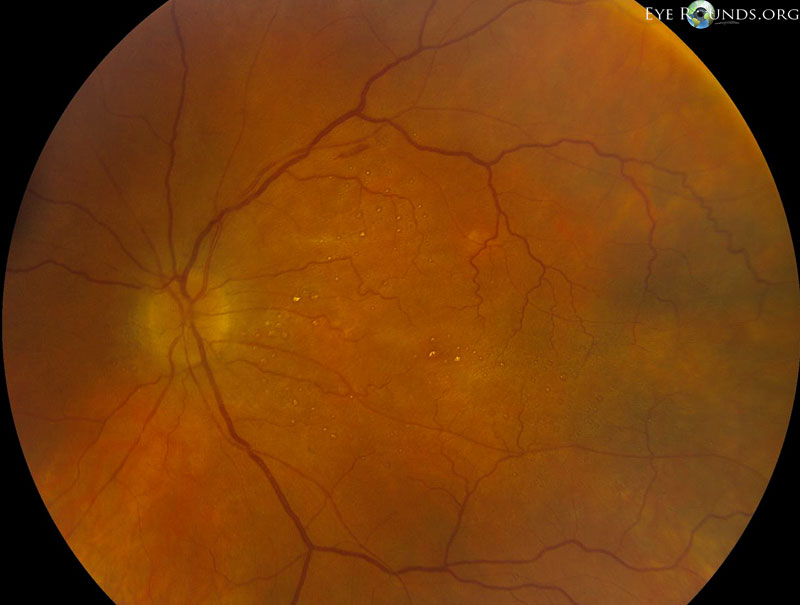 Image Comments:
67-year-old male with with subretinal perfluoro-N-octane (PFO) bubbles after incomplete PFO removal during retinal detachment repair at an outside facility. The patient was symptomatic with decreased visual acuity, metamorphopsias, and small central and paracentral scotomata. PFO is a heavy liquid used to flatten the retina during vitreoretinal surgery, and it should be removed intraoperatively to prevent subretinal migration.
---
No one may use these photographs for financial gain without written authorization from the contributor.

Ophthalmic Atlas Images by EyeRounds.org, The University of Iowa are licensed under a Creative Commons Attribution-NonCommercial-NoDerivs 3.0 Unported License.
last updated: 10-19-2012