Vitreous seeding from retinoblastoma
Contributor: Jesse Vislisel, MD; Kevin Gertsch, MD
Photographer: Kevin Gertsch, MD
Retinoblastoma is a neuroendocrine tumor that occurs in young children. The tumors may present with vitreous seeding, or free-floating buds of tumor cells within the vitreous.
To learn more about retinoblastoma, read the EyeRounds case report.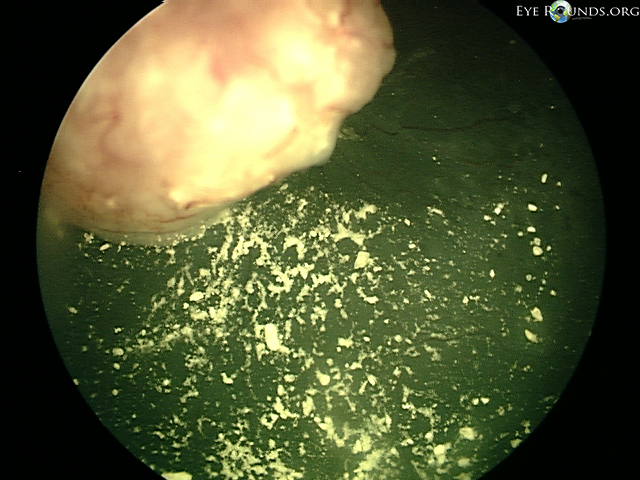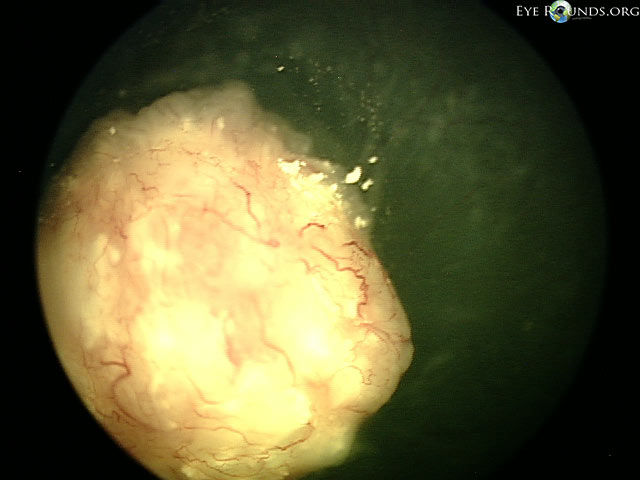 ---

Ophthalmic Atlas Images by EyeRounds.org, The University of Iowa are licensed under a Creative Commons Attribution-NonCommercial-NoDerivs 3.0 Unported License.
last updated: 09/02/2014