Bilateral chemosis in thyroid eye disease
Photographer: Jody M. Troyer, CRA
Contributor(s): Brittni A. Scruggs, MD, PhD; Audrey C. Ko, MD; Alison K. Bozung, OD, FAAO

November 7, 2017

This 51-year-old man presented with acute onset of binocular diplopia, injected eyes, and periocular swelling that was initially diagnosed as episcleritis but worsened despite lubrication and topical steroids.  Examination was remarkable for a restrictive strabismus, right upper and lower eyelid retraction, and right greater than left inferior chemosis.  Additional imaging and serology testing confirmed the diagnosis of thyroid eye disease (TED).  In the early presentation of thyroid eye disease, patients may experience chemosis, conjunctival injection, and eyelid swelling secondary to orbital congestion. For more information on TED, see the EyeRounds TED tutorial.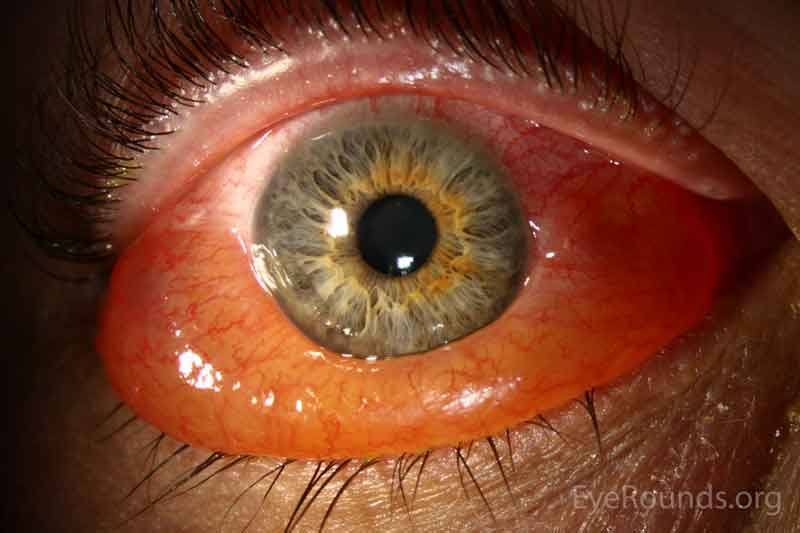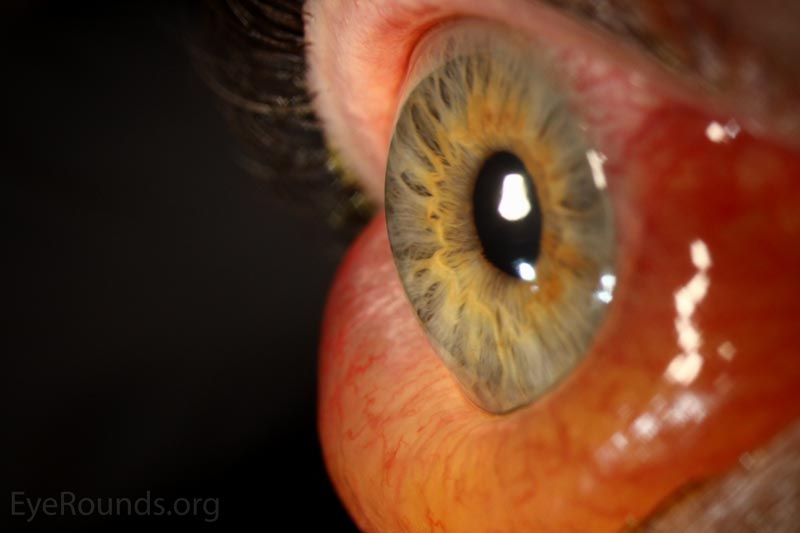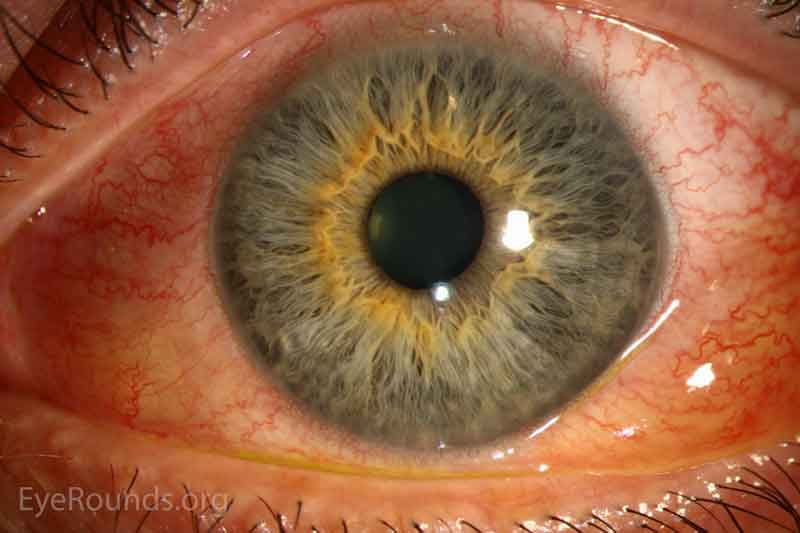 Figure 1. Right eye (top and middle images): Minimal edema of right upper and lower eyelids, 4+ bullous chemosis from 0200 to 0930 with 2+ diffuse injection, mild inferotemporal thinning (dellen) at the limbus; Left eye (bottom image): Minimal edema of left upper and lower eyelids, 2+ diffuse chemosis with 1+ diffuse injection.
---

Ophthalmic Atlas Images by EyeRounds.org, The University of Iowa are licensed under a Creative Commons Attribution-NonCommercial-NoDerivs 3.0 Unported License.
last updated: 11/07/2017