EyeRounds Online Atlas of Ophthalmology
Contributor: Pavlina Kemp, MD, The University of Iowa
Category: Neuro-ophthalmology, Retina
Anomalous appearing optic nerves in both eyes
5 year old girl anomalous appearing optic nerves in both eyes, which appeared elevated on stereoscopic exam, concerning for optic disc edema.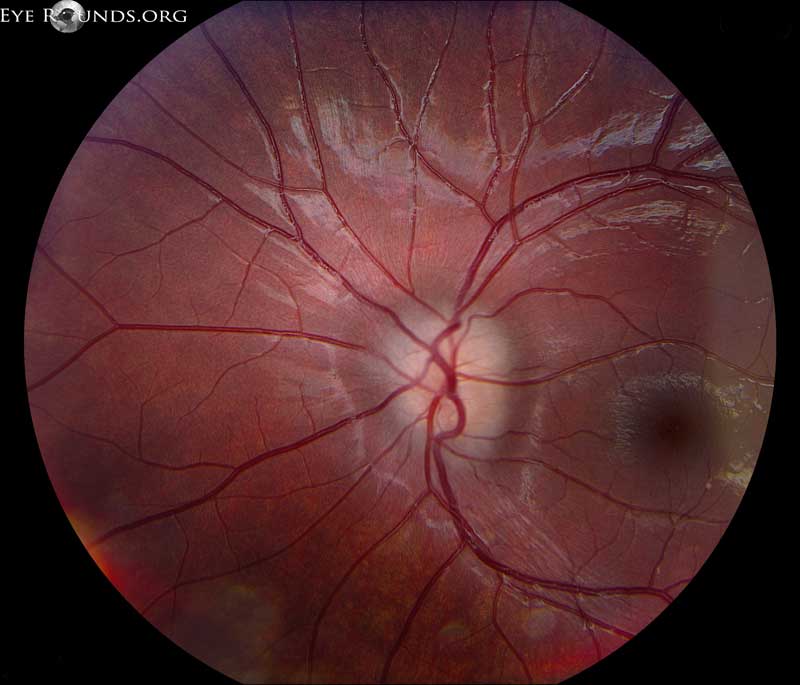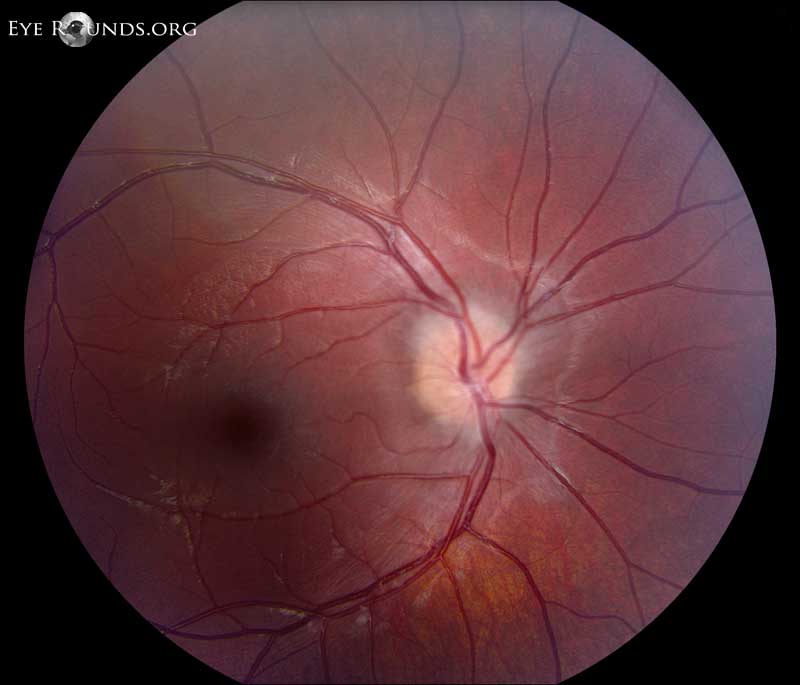 B-scan echography showed optic disc drusen. Note reduplication artifact posterior to highly reflective calcified drusen.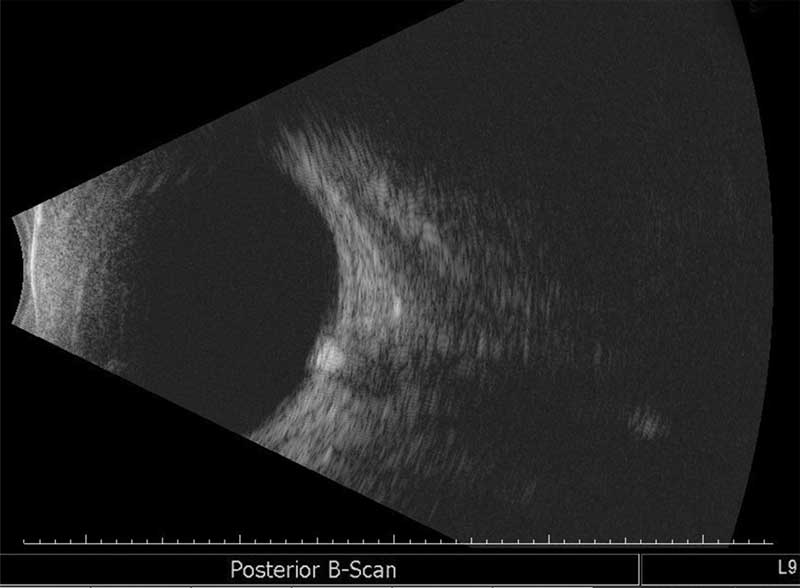 ---
No one may use these photographs for financial gain without written authorization from the contributor.

Ophthalmic Atlas Images by EyeRounds.org, The University of Iowa are licensed under a Creative Commons Attribution-NonCommercial-NoDerivs 3.0 Unported License.
last updated: 10-8-12