Chorioretinal coloboma
Contributor: Jesse Vislisel, MD
Photographer: Ed Heffron, Cindy Montague, CRA
Chorioretinal colobomas are caused by failure of the embryonic fissure to close during development. They have a yellow-white appearance, often with hyperpigmented margins. They are most common in the inferonasal quadrant and may be associated with colobomas of the iris and optic nerve. The below photographs show chorioretinal colobomas from two different patients.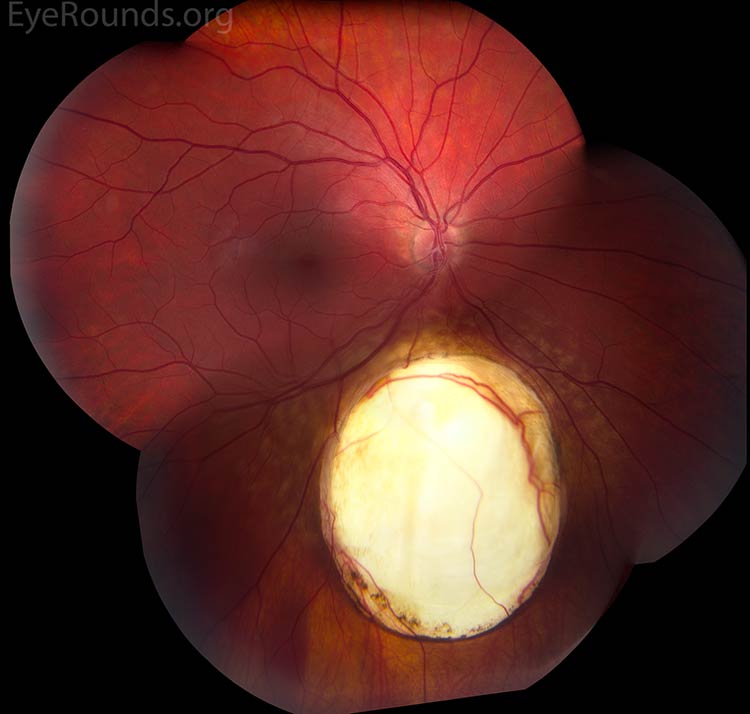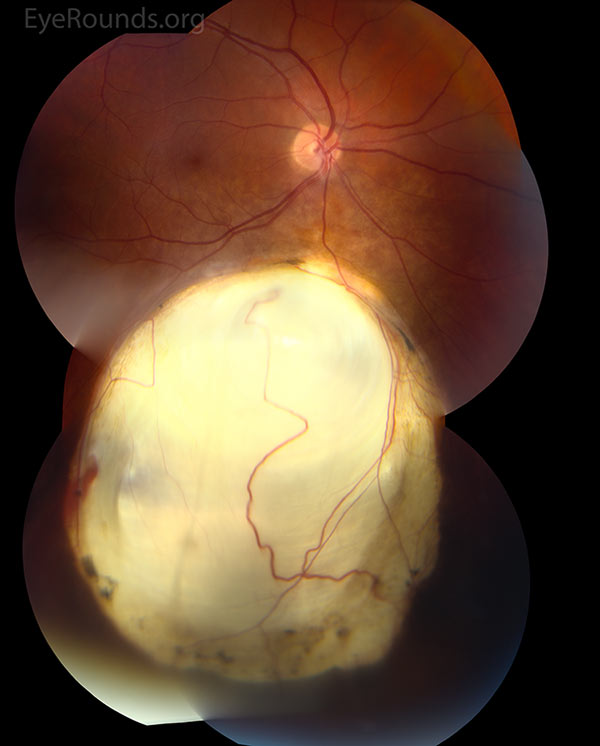 Read the related case report Retinochoroidal coloboma: 54-year-old female with blurred vision for more information on chorioretinal colobomas.
---

Ophthalmic Atlas Images by EyeRounds.org, The University of Iowa are licensed under a Creative Commons Attribution-NonCommercial-NoDerivs 3.0 Unported License.
last updated: 02/23/2015