Macular hole and choroidal rupture
Contributor: Austin R. Fox, MD
Photographer: Doreen Dykhuizen
January 2, 2018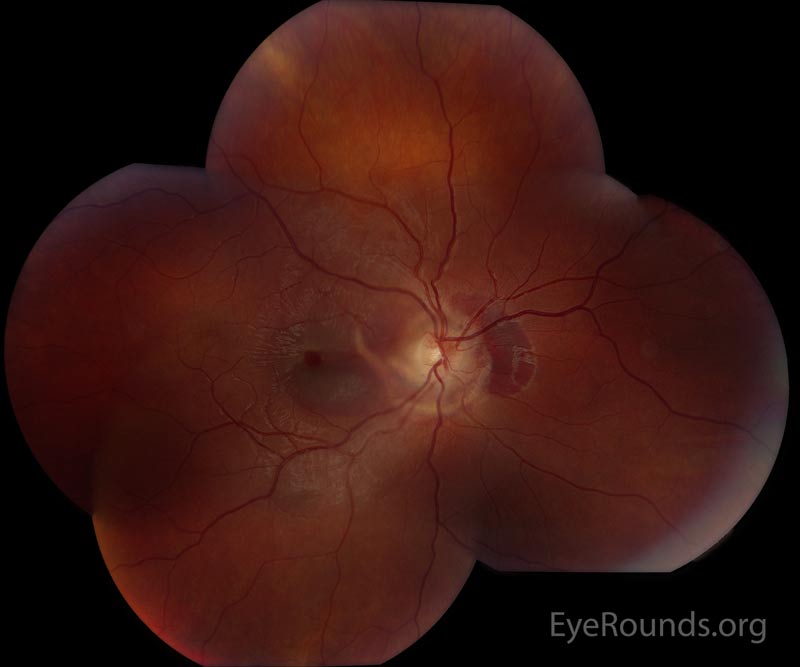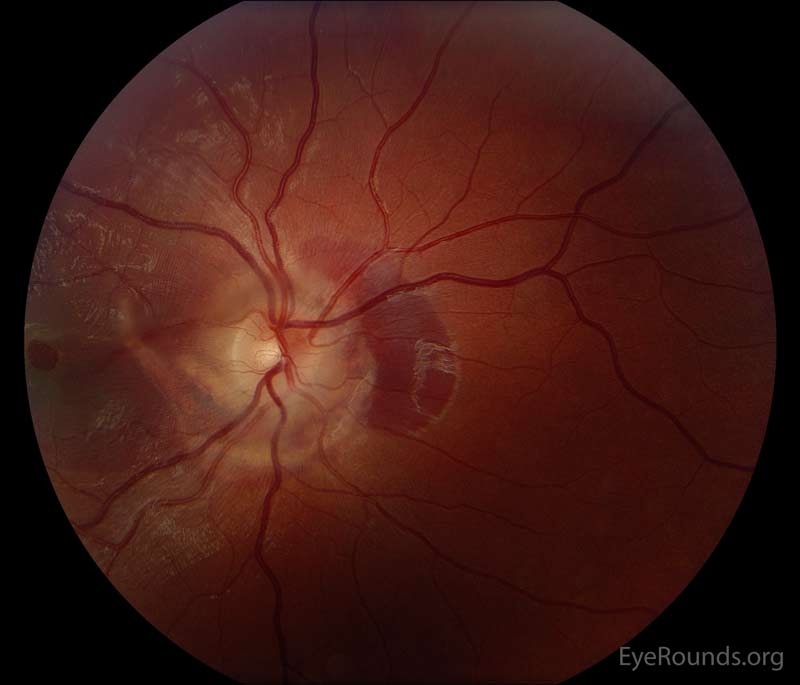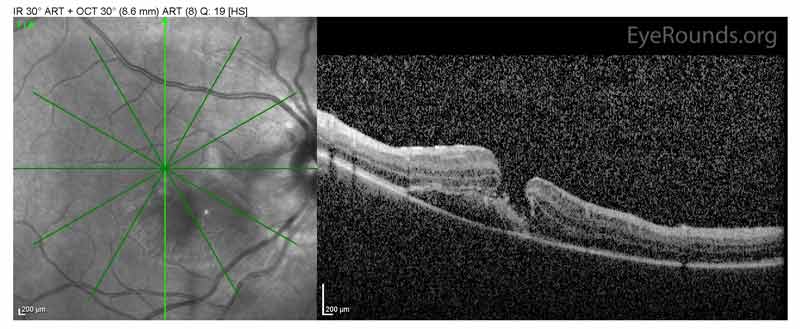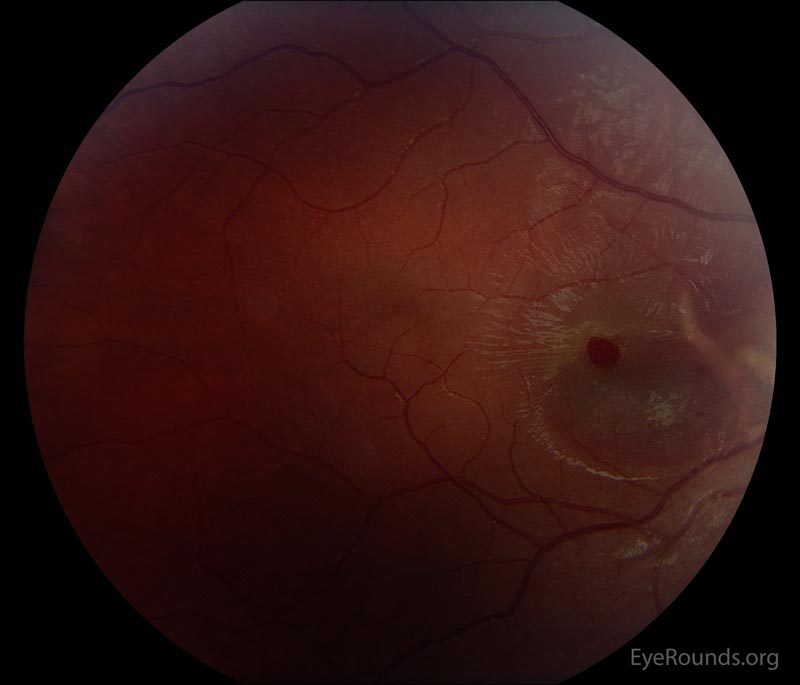 This patient experienced blunt eye injury after bungee cord recoil.  Color fundus montage photograph of the right eye shows a macular hole and peripapillary choroidal ruptures extending into the macula. There is subretinal hemorrhage and fluid inferior to the macular hole and in the peripapillary region. Optical coherence tomography (Heidelberg) demonstrates a partial-thickness macular hole with subretinal heme.
---
Choroidal Rupture
Contributor: Andrew Doan, MD, PhD, University of Iowa
Category: Trauma
February 8, 2008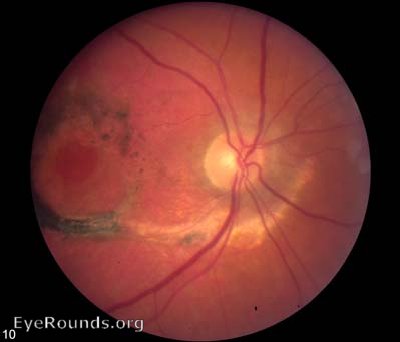 From recoiled bungee cord.


---

Ophthalmic Atlas Images by EyeRounds.org, The University of Iowa are licensed under a Creative Commons Attribution-NonCommercial-NoDerivs 3.0 Unported License.
last updated: 2-08-2008; addition made 1-02-2018