EyeRounds Online Atlas of Ophthalmology
Contributor: William Charles Caccamise, Sr, MD, Retired Clinical Professor of Ophthalmology, University of Rochester School of Medicine and Dentistry
*Dr. Caccamise has very generously shared his images of patients taken while operating during the "eye season" in rural India as well as those from his private practice during the 1960's and 1970's. Many of his images are significant for their historical perspective and for techniques and conditions seen in settings in undeveloped areas.
Category: Oculoplastics
Eviscerated right eye and lucite ball implant with preservation of cornea
Enucleation versus evisceration: This was a unique case in which the right eye was eviscerated with retention of the cornea and a leucite ball was implanted. The cosmetic effect was excellent.
This teenager's right eye was eviscerated with retention of the cornea and all extraocular muscles. A lucite ball was implanted into the scleral sac. The postoperative course was uncomplicated. The motility was excellent. However, because of the possibility of sympathetic ophthalmia, no additional cases were done unsing this technique. It must be emphasized that the cosmetic and functional results far exceeded those obtained through enucleation.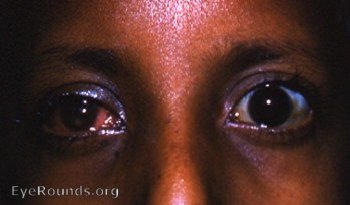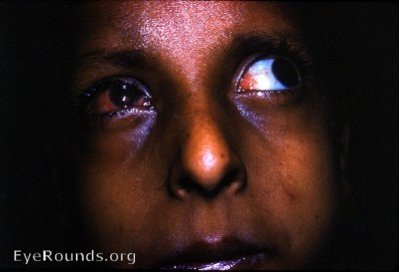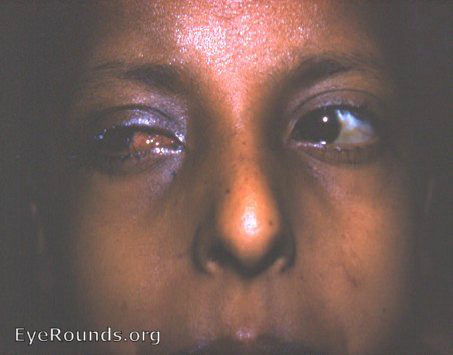 ---

Ophthalmic Atlas Images by EyeRounds.org, The University of Iowa are licensed under a Creative Commons Attribution-NonCommercial-NoDerivs 3.0 Unported License.
last updated: 02-08-2008