EyeRounds Online Atlas of Ophthalmology
Contributor: Matt Ward, MD, University of Iowa
Category: Cornea
Fleischer ring in keratoconus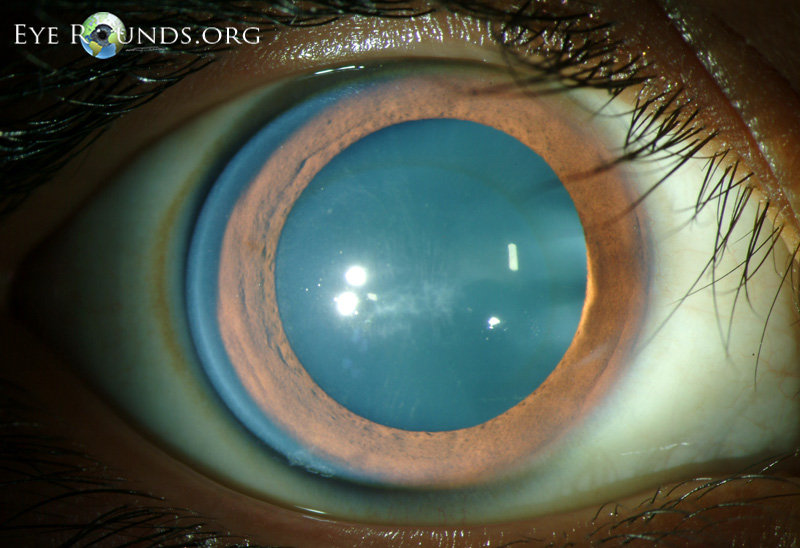 Image Comments
This is a 26 year old male patient with keratoconus demonstrating a prominent Fleischer ring around the base of the cone. Other typical signs are also seen including Vogt's striae in the center and stromal scarring at the apex from episodes of hydrops.
---
Ophthalmic Atlas Images
by
EyeRounds.org, The University of Iowa
are licensed under a
Creative Commons Attribution-NonCommercial-NoDerivs 3.0 Unported License
.
last updated: 07-17-2012