Grant syndrome (Syndrome of precipitates on the trabecular meshwork)
Contributor: Brad Sacher, MD
Gonioscopy photograph showing pigmented deposits on anterior trabecular meshwork in a patient with Grant syndrome (Syndrome of precipitates on the trabecular meshwork).
Read the full case report to learn more about this case and Grant syndrome.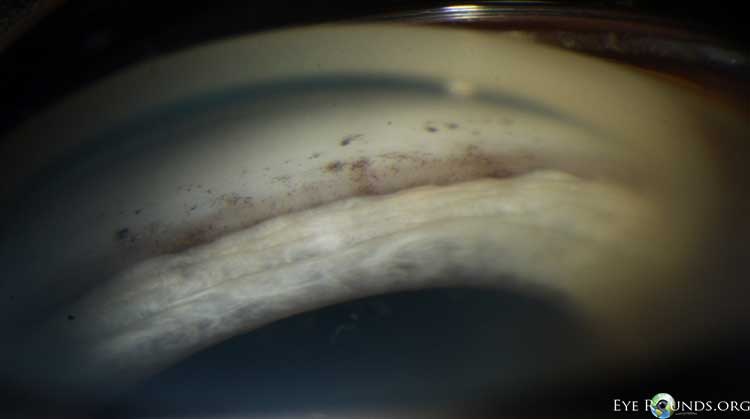 ---

Ophthalmic Atlas Images by EyeRounds.org, The University of Iowa are licensed under a Creative Commons Attribution-NonCommercial-NoDerivs 3.0 Unported License.
last updated: 07/03/2014