Optic Disc Notch and Retinal Nerve Fiber Layer Defect in Primary Open Angle Glaucoma
Contributor: Jesse Vislisel, MD
Photographer: Jill Oulman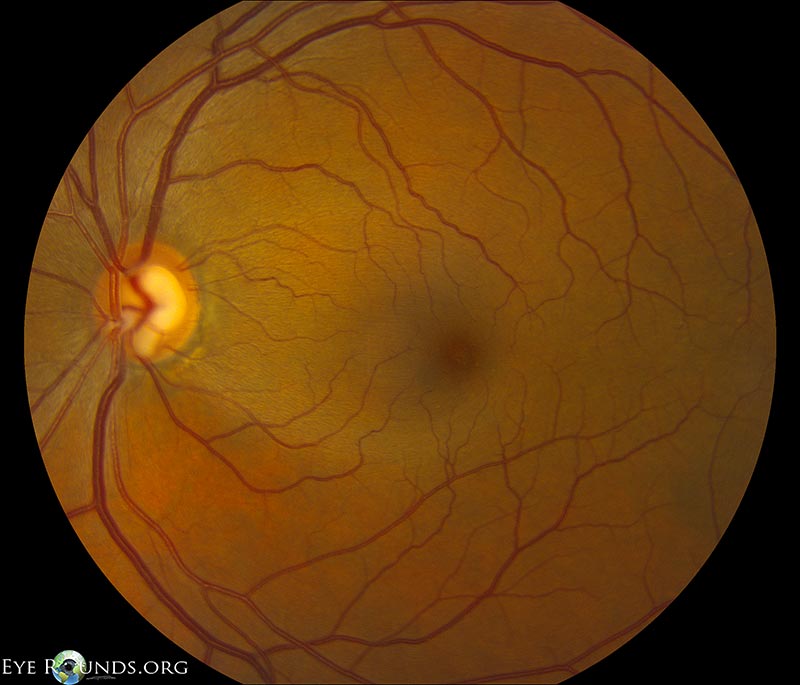 (click above image for higher resolution)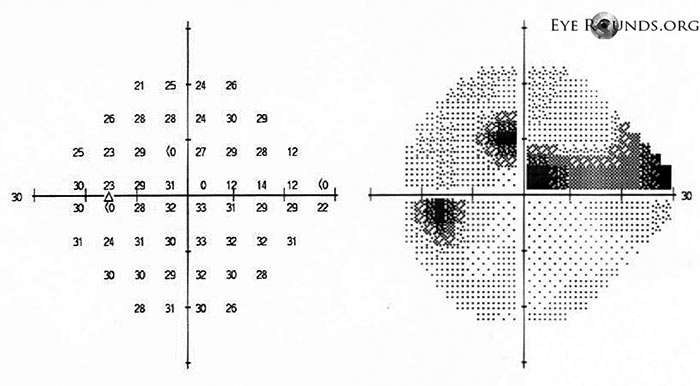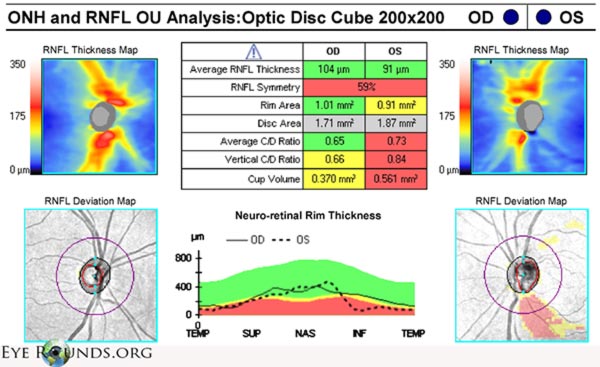 Primary open angle glaucoma of the left eye.
The optic nerve shows moderate cupping but there is a prominent inferior notch. The normal sheen of the nerve fiber layer is absent in a distribution radiating temporally from this notch due to cellular loss. The notch and nerve fiber layer defect can be more easily visualized on optical coherence tomography. Humphrey visual field shows a corresponding superior arcuate scotoma.
---

Ophthalmic Atlas Images by EyeRounds.org, The University of Iowa are licensed under a Creative Commons Attribution-NonCommercial-NoDerivs 3.0 Unported License.
last updated: 07/21/2013