Iridencleisis
Contributor: Christopher A. Kirkpatrick, MD
Photographer: Brice Critser, CRA
Iridencleisis is a historic glaucoma filtering surgery that is no longer used. It is a free-filtering procedure that creates a full-thickness fistula between the anterior chamber and the subconjunctival space through an anterior sclerostomy. This procedure is unique in that it involves entrapping a pillar of iris tissue into the sclerostomy to act as a wick to hold the sclerostomy open. This procedure was abandoned in part due to the theoretical risk of sympathetic ophthalmia development in an eye with incarcerated uveal tissue.
In this patient note the superior sector iridectomy (unfortunately already dilated) and pigment visible in the superior bleb. Gonioscopy shows iris tissue incarcerated in the sclerostomy with visible ciliary processes posterior to this.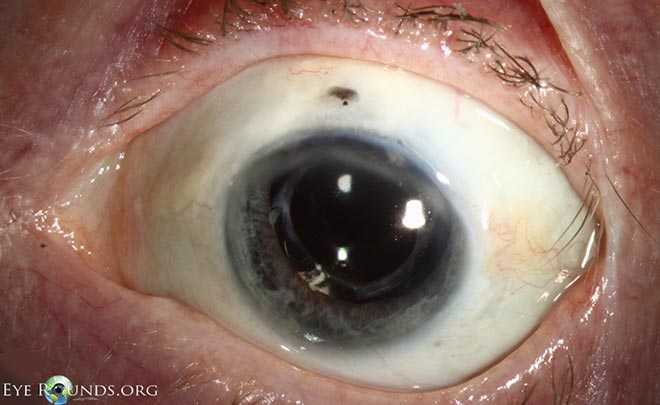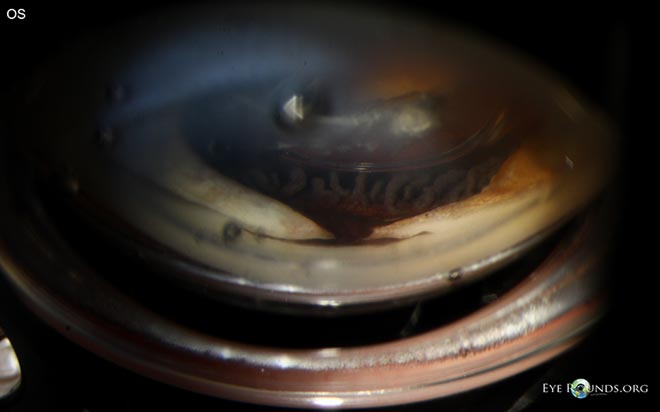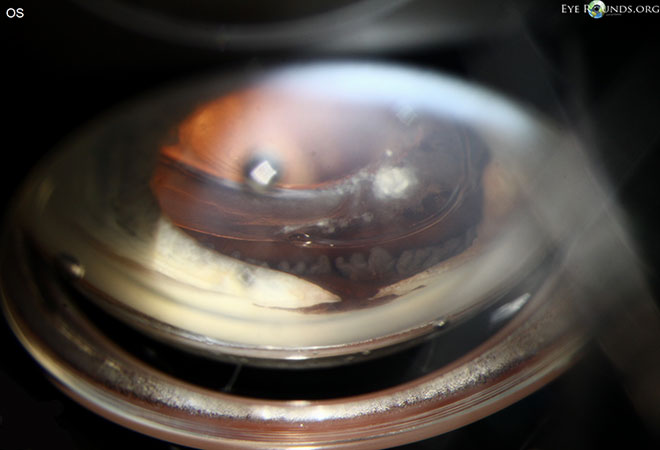 ---

Ophthalmic Atlas Images by EyeRounds.org, The University of Iowa are licensed under a Creative Commons Attribution-NonCommercial-NoDerivs 3.0 Unported License.
last updated: 05/26/2014