Keratoacanthoma
Contributor: Jesse Vislisel, MD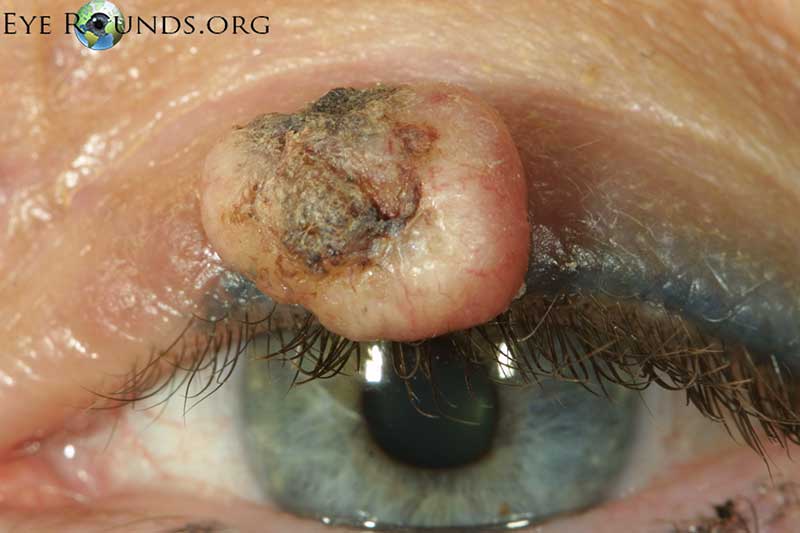 While previously considered benign lesions, keratoacanthomas are now believed by many to be low grade squamous cell carcinomas.[1] These lesions typically exhibit a rapid growth pattern and sometimes involute spontaneously. This lesion arose over a period of weeks. Note the classic dome-shaped nodule with elevated, rolled margins and a central keratin-filled crater. Note, the darkened coloration of the upper lid is a permanent eyeliner tattoo.
Reference
1. Ko CJ. Keratoacanthoma: facts and controversies. Clin Dermatol. 2010;28(3):254-61
---

Ophthalmic Atlas Images by EyeRounds.org, The University of Iowa are licensed under a Creative Commons Attribution-NonCommercial-NoDerivs 3.0 Unported License.
last updated: 9/9/2013