Lattice Degeneration of peripheral retina
Contributor: John J. Chen, MD, PhD, The University of Iowa
Photographer: D. Brice Critser, CRA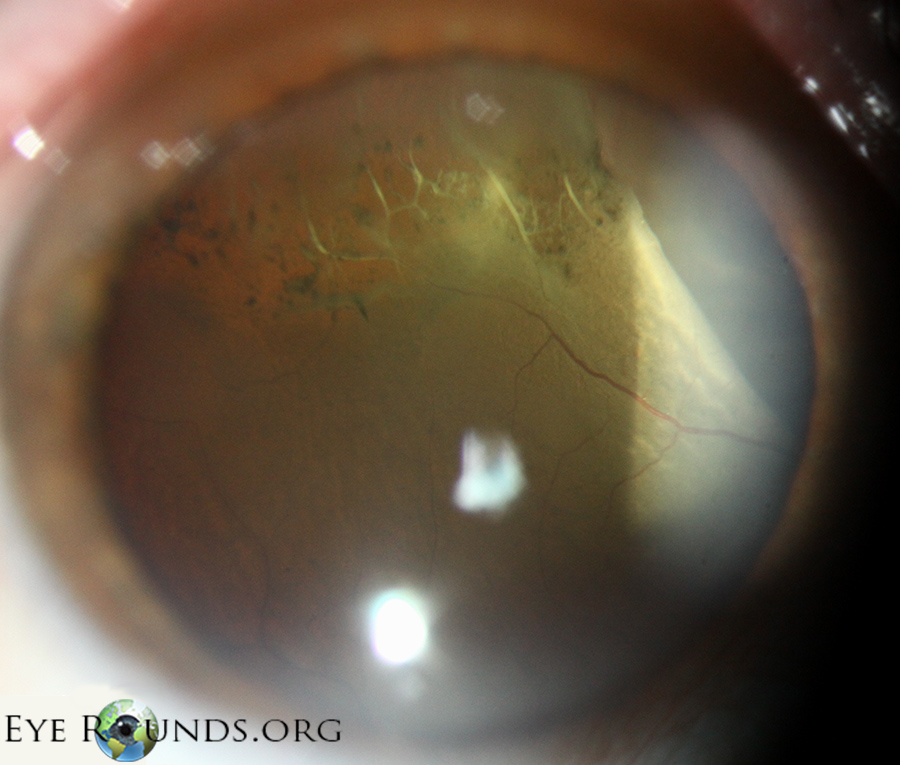 Image Comments
Lattice degeneration is a common atrophic disease of the peripheral retina characterized by oval or linear patches of retinal thinning associated with vitreoretinal interface abnormalities. Lattice degeneration is often bilateral and occurs in 6-10% of the general population and seen more commonly in myopic eyes. Although only a small percentage of patients with lattice degeneration will develop a detachment, lattice is found in 20-30% of eyes that present with a rhegmatogenous retinal detachment.

---
No one may use these photographs for financial gain without written authorization from the contributor.

Ophthalmic Atlas Images by EyeRounds.org, The University of Iowa are licensed under a Creative Commons Attribution-NonCommercial-NoDerivs 3.0 Unported License.
last updated: 08-06-2012