EyeRounds Online Atlas of Ophthalmology
Contributor: Matthew C. Weed, MD, The University of Iowa
Category: Neuro-Ophthalmology
Optic Nerve Drusen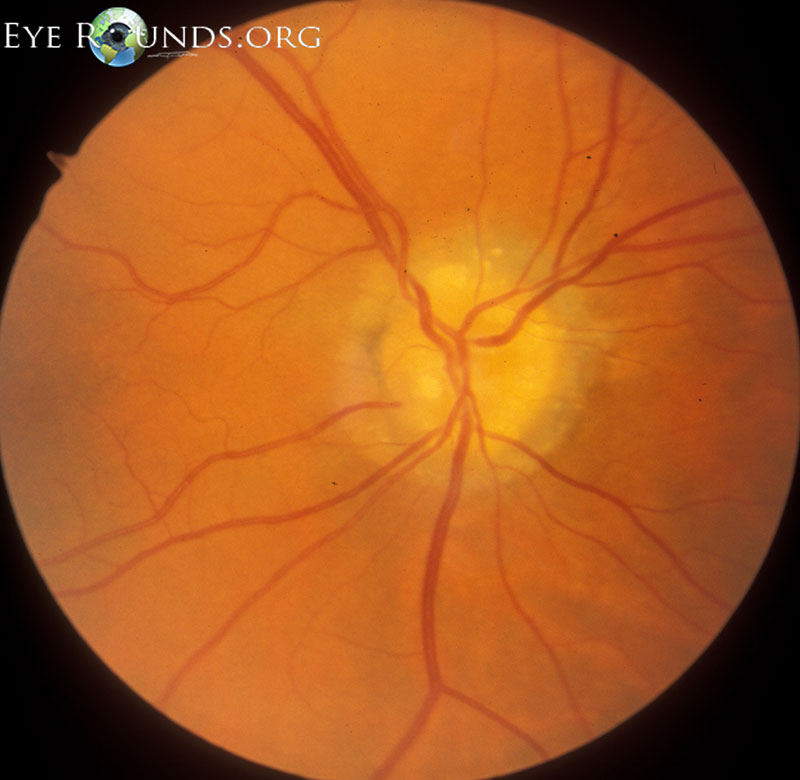 Image Comments
This image describes a 52-year-old male with stable dense scattered inferior scotomas.
---
related: Patel V, Oetting TA. Optic Nerve Drusen: 19-year-old female with blurred vision. EyeRounds.org. August 14, 2007; Available from: http://www.EyeRounds.org/cases/72-Optic-Nerve-Drusen-Visual-Field-Loss.htm.
---

Ophthalmic Atlas Images by EyeRounds.org, The University of Iowa are licensed under a Creative Commons Attribution-NonCommercial-NoDerivs 3.0 Unported License.
last updated: 07-19-2012