EyeRounds Online Atlas of Ophthalmology
Contributor: Andrew Doan, MD, PhD, University of Iowa

Category: Oculoplastics
Orbital lymphoma

1) Unilateral proptosis (painless), mechanical ptosis OS, and medial canthal mass.
---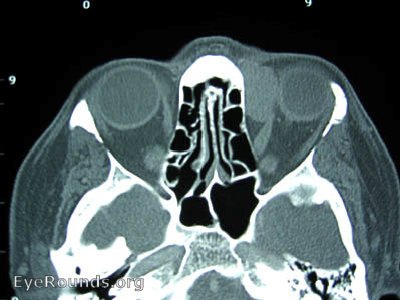 2) Axial CT scan without contrast shows hypodense mass in the medial orbit.
---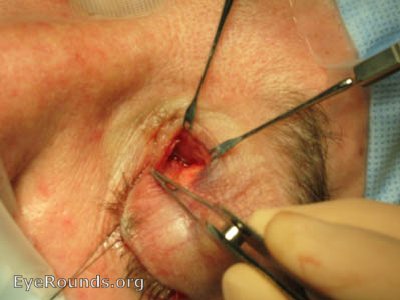 3) Anterior orbitotomy for incisional biopsy.
See Case 9
---

Ophthalmic Atlas Images by EyeRounds.org, The University of Iowa are licensed under a Creative Commons Attribution-NonCommercial-NoDerivs 3.0 Unported License.
last updated: 02-08-2008