EyeRounds Online Atlas of Ophthalmology
Contributor: Andrew Doan, MD, PhD, University of Iowa
Category: Oculoplastics
Orbital pseudotumor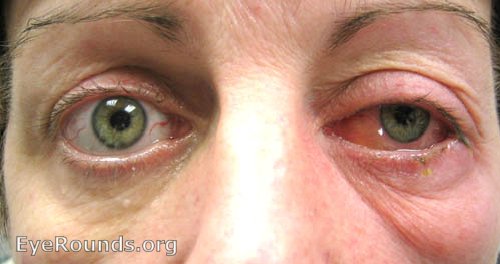 1) Unilateral periorbial inflammation. May present like orbital cellulitis, but less severe orbital signs.
2) Coronal CT scan showing mild orbital inflammation.
Patient responded to steroids, but caution should be taken if infectious etiology suspected.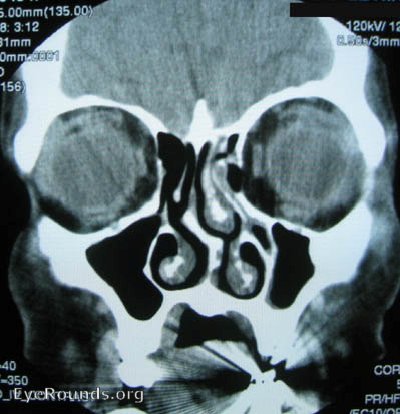 ---

Ophthalmic Atlas Images by EyeRounds.org, The University of Iowa are licensed under a Creative Commons Attribution-NonCommercial-NoDerivs 3.0 Unported License.
last updated: 02-08-2008