Persistent pupillary membrane
Contributor: Jesse Vislisel, MD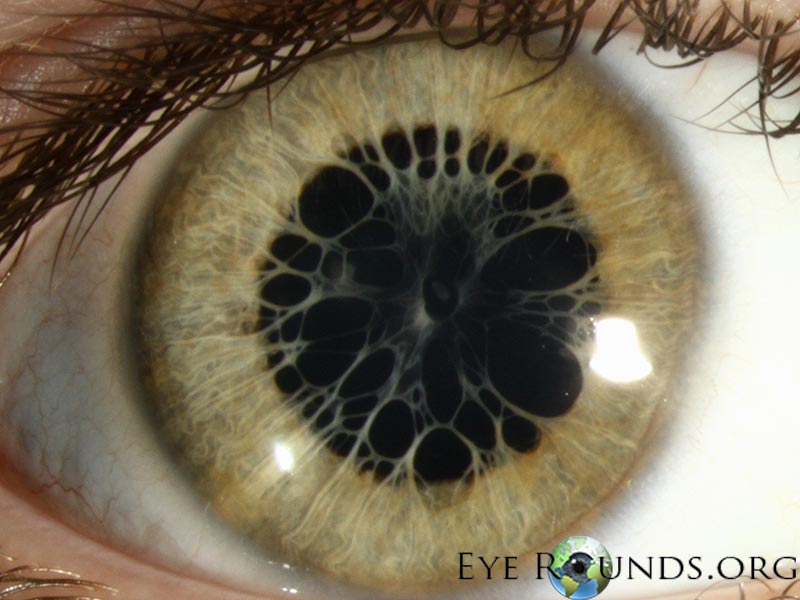 (click image for higher resolution view)
Persistent pupillary membranes are the result of remnants of the tunica vasculosa lentis, a vascular network that surround the lens during embryogenesis. They can vary in presentation from a few fine iris strands bridging the pupil to intricate webs with attachments to the lens, as seen above.
The photo below is the patient's other eye.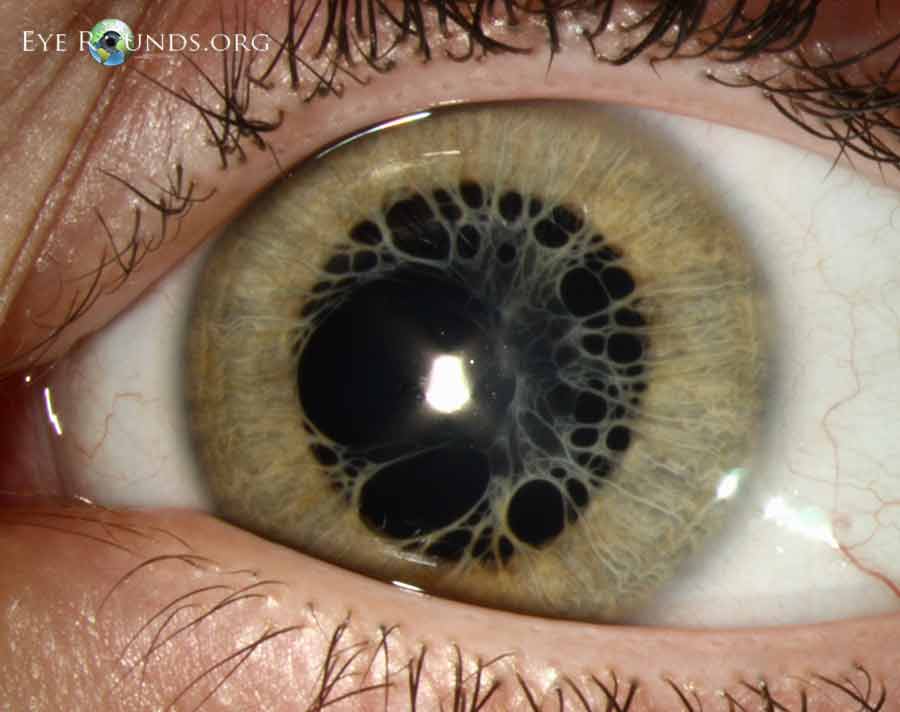 (click image for higher resolution view)
---

Ophthalmic Atlas Images by EyeRounds.org, The University of Iowa are licensed under a Creative Commons Attribution-NonCommercial-NoDerivs 3.0 Unported License.
last updated: 9/25/2013