Pleomorphic adenoma (benign mixed tumor)
Contributor: Meagan Seay, DO and Nasreen Syed, MD
Pleomorphic adenomas are pseudoencapsulated and grow by expansion. The lesion is typically painless and may cause inferior-nasal proptosis.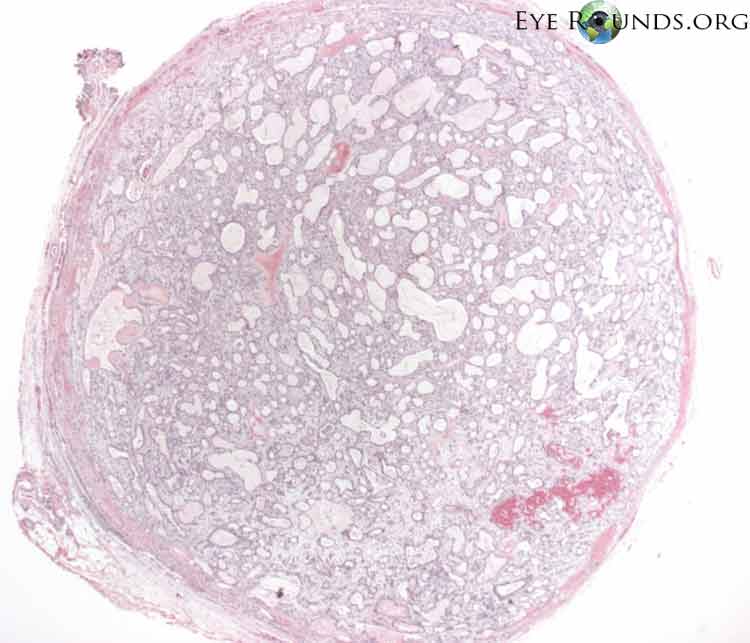 The lesion contains epithelial and mesenchymal elements and has well-differentiated glandular structures.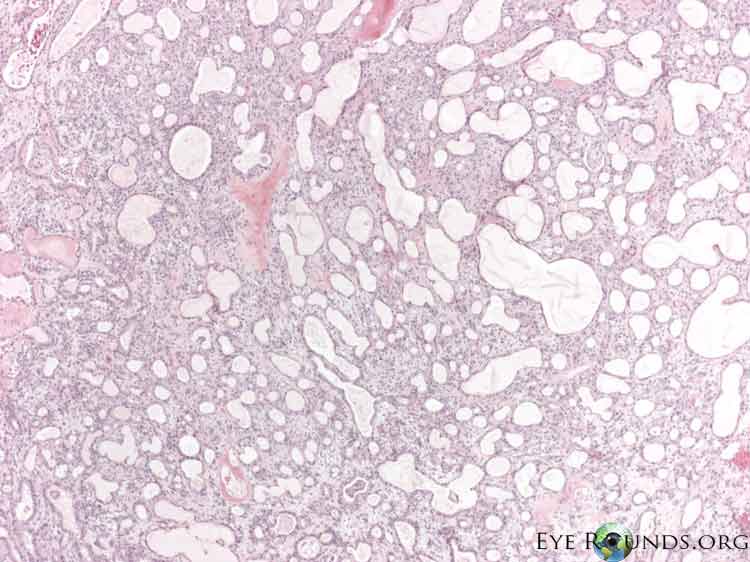 ---

Ophthalmic Atlas Images by EyeRounds.org, The University of Iowa are licensed under a Creative Commons Attribution-NonCommercial-NoDerivs 3.0 Unported License.
last updated: 06/25/2013