EyeRounds Online Atlas of Ophthalmology
Contributor: Jeffrey Welder, MD, The University of Iowa
Photographer: Brice Critser, CRA
Post-PRK Haze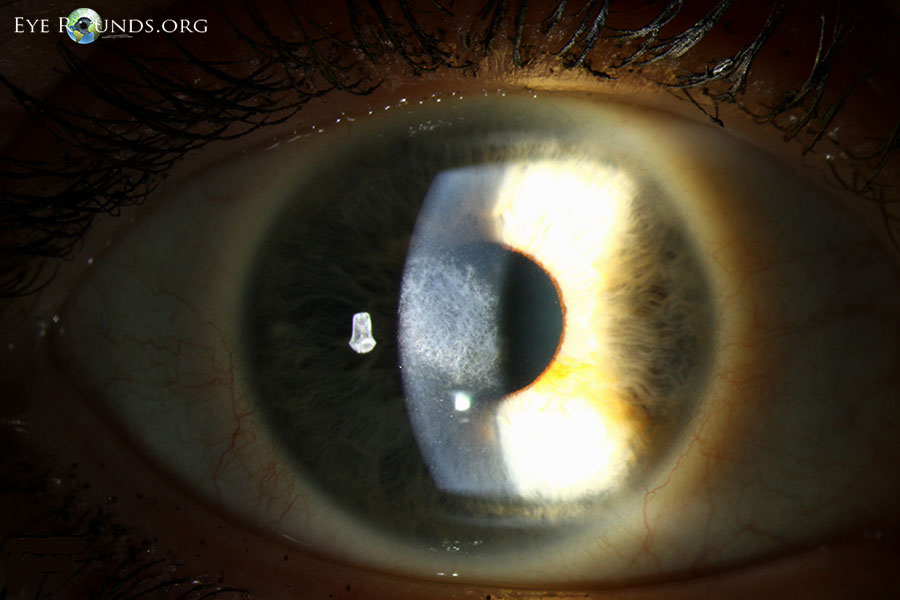 Image Comments:
44-year-old female who is status-post PRK in both eyes (2010) with enhancement in the right eye (OD) in 2011 for myopia. She presented with blurred vision OD to 20/25 from 20/20. Slit lamp examination revealed classic post-PRK haze centrally
---
No one may use these photographs for financial gain without written authorization from the contributor.

Ophthalmic Atlas Images by EyeRounds.org, The University of Iowa are licensed under a Creative Commons Attribution-NonCommercial-NoDerivs 3.0 Unported License.
last updated: 12-17-2012