EyeRounds Online Atlas of Ophthalmology
Contributor: William Charles Caccamise, Sr, MD, Retired Clinical Assistant Professor of Ophthalmology, University of Rochester School of Medicine and Dentistry
*Dr. Caccamise has very generously shared his images of patients taken while operating during the "eye season" in rural India as well as those from his private practice during the 1960's and 1970's. Many of his images are significant for their historical perspective and for techniques and conditions seen in settings in undeveloped areas.
Category: External Disease
Ptosis trachomatosa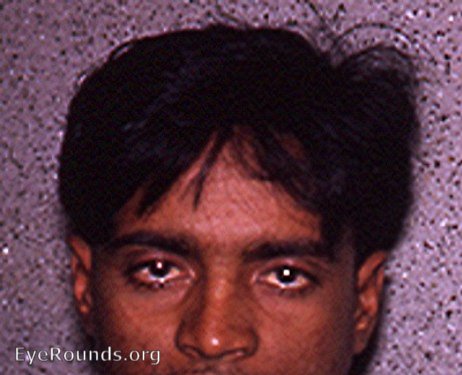 Trachoma is a frequent cause of ptosis trachomatosa. This produces a characteristic appearance that is attributed to heaviness of the lids and/or impairment of the levator muscle due to inflammatory infiltration of the muscle fibers.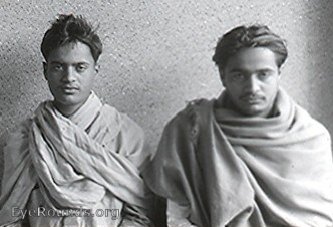 Trachoma is usually a family affair. Exposure to infected grandparents is considered by many to be the early contact in many trachoma patients. Trachoma is extremely unusual in non-natives who arrive in the endemic area as adults. In the photo the two brothers have trachoma with trachomatous ptosis. It produces the so-called "bedroom eyes" appearance.
---

Ophthalmic Atlas Images by EyeRounds.org, The University of Iowa are licensed under a Creative Commons Attribution-NonCommercial-NoDerivs 3.0 Unported License.
last updated: 02-08-2008