Sarcoid Uveitis
Contributor: Jesse Vislisel, MD, The University of Iowa
Nov 16, 2012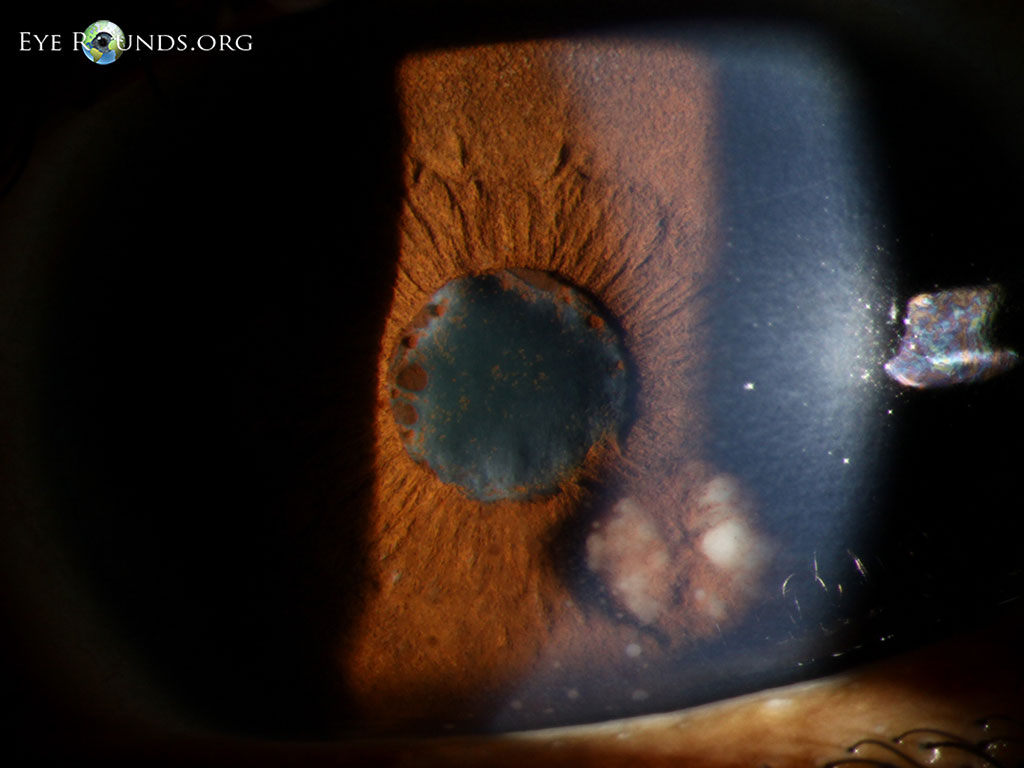 ---
Image Comments:
35-year-old African American woman with newly-diagnosed sarcoid uveitis. Note the mutton-fat keratic precipitates, large Busacca nodule, and central posterior synechiae.
No one may use these photographs for financial gain without written authorization from the contributor.

Ophthalmic Atlas Images by EyeRounds.org, The University of Iowa are licensed under a Creative Commons Attribution-NonCommercial-NoDerivs 3.0 Unported License.
last updated: 11-16-2012