EyeRounds Online Atlas of Ophthalmology
Contributor: Matt Ward, MD, The University of Iowa
Category: Cornea
Sclerocornea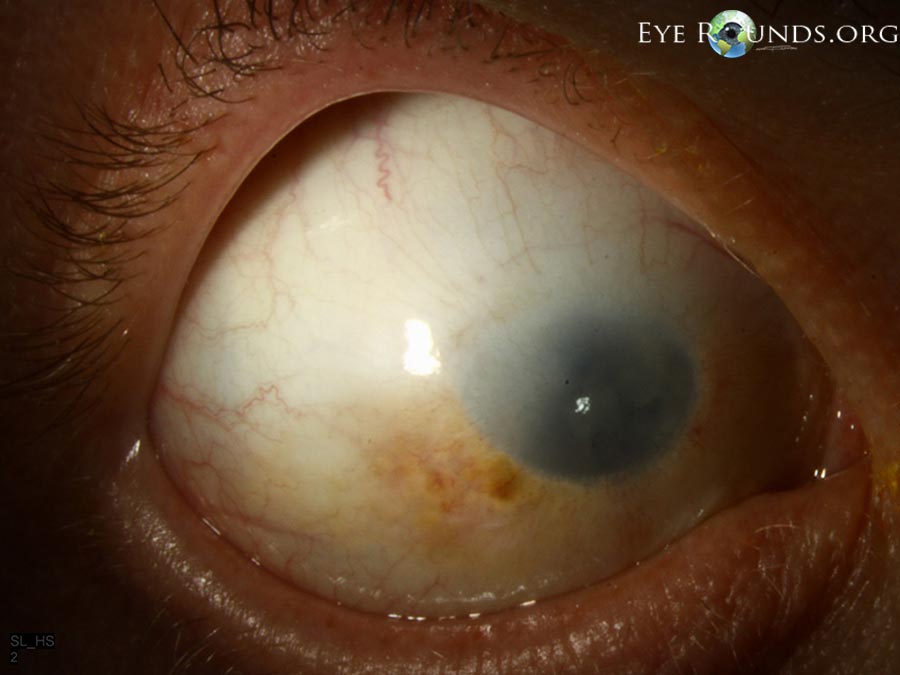 This 30-year-old male presented with congenital anophthalmia on the left and sclerocornea on the right. When these two conditions are associated there is also an increased likelihood of dermoid, glaucoma and developmental delay.
---
No one may use these photographs for financial gain without written authorization from the contributor.

Ophthalmic Atlas Images by EyeRounds.org, The University of Iowa are licensed under a Creative Commons Attribution-NonCommercial-NoDerivs 3.0 Unported License.
last updated: 08-15-2012