EyeRounds Online Atlas of Ophthalmology
Contributor: Andrew Doan, MD, PhD, University of Iowa
Category: Neuro-ophthalmology
Sphenoid wing meningioma

1) Visual fields with loss OD.

---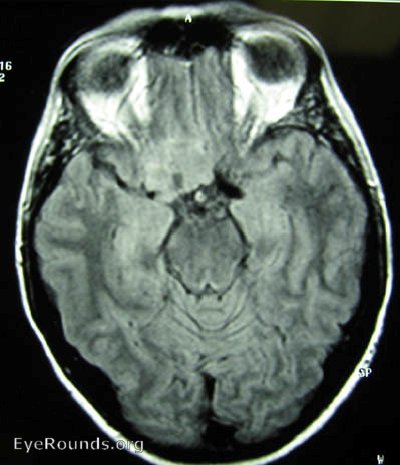 2) T1 MRI without contrast shows subtle, large hypo-intense mass near optic chiasm and sphenoid sinus on axial cuts.
---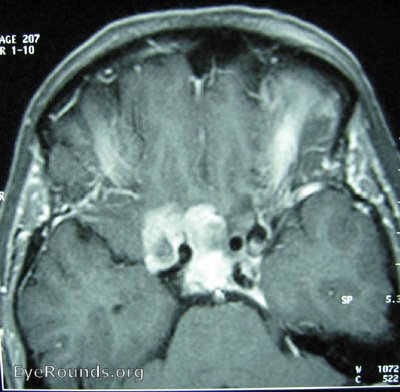 3) T1, post-contrast MRI shows enhancing lesion (consistent with meningioma: dark on T1, enhances with contrast)
---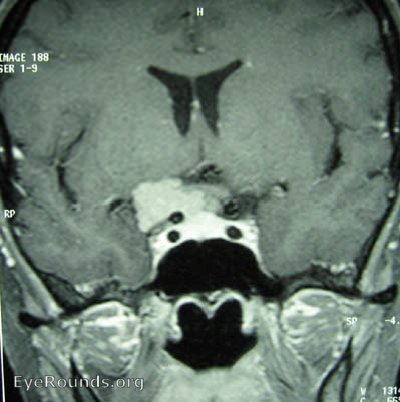 4) T1 post-contrast coronal MRI scan showing impingement on right optic nerve and chiasm.
---

Ophthalmic Atlas Images by EyeRounds.org, The University of Iowa are licensed under a Creative Commons Attribution-NonCommercial-NoDerivs 3.0 Unported License.
last updated: 02-08-2008